The COVID-19 Chronicles podcast started as a response to the current pandemic (and accompanying geo & micro-political madness) that we are still very much wading through. If this podcast had a slogan, it would be this: "We cannot go back to normal as normal was the problem. Interviews, conversations and analyses on how to radically change the world."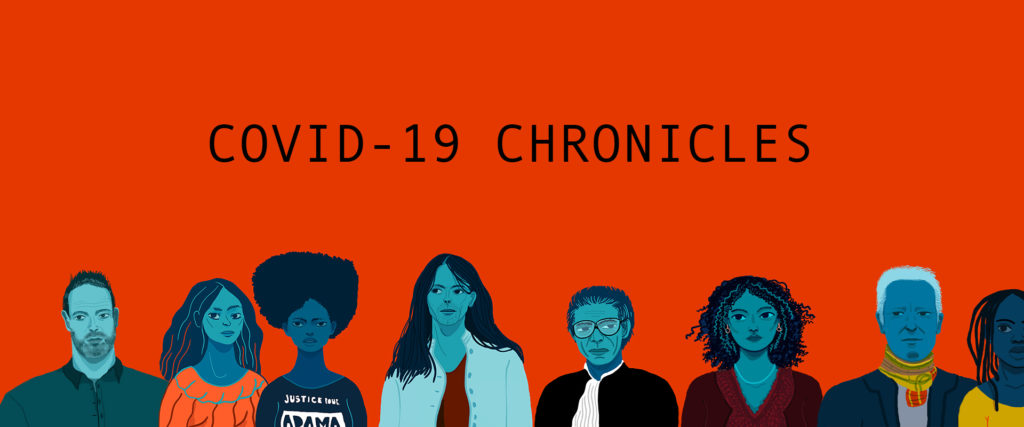 How do you truly inform people, outside of the disinformation of most major mainstream/corporate media? How to you reach people in a way that feel sincere and not grounded in making a profit? Via his extensive network, which stems from years of working as a social justice organiser/writer/journalist, Frank Barat thought that, due to the extraordinary nature of the period we are in, giving people a voice, and also giving others a space to open a door, a portal, towards something better, could be a useful way to spend his time and we very much agreed.
'Ultraviolence' – Ken Fero & Janet Alder: "On Deaths in Police Custody"
When Frank started doing these video interviews, it was also because all around him, people were confused, did not know what to think and who to believe. He therefore started interviewing epidemiologists, doctors, health personnel, to try to understand what this new virus was, what it did to people, and how we could fight back. The feedback from people was great, but they wanted more.
Keeanga-Yamahtta Taylor : "We are people and our lives matter".
If normal is the problem, how do we construct, together, something better? So Frank started interviewing journalists, philosophers, thinkers, activists, artists, who could give people some grounding, reassure them that we would live through this, but also that everyone had a role to play in making sure that the world after coronavirus, was not going the same as the pre-coronavirus world. "We know things might get worse, but we have the power to also make them better" says Frank.
Yanis Varoufakis: "It is either political unification or disintegration of the EU."
He also wanted the project to become more than a one person machine. So he contacted a friend, Maya Mihindou, an artist and activist from Gabon, to start working on portraits, stating "I sincerely believe that art and activism can form part of one initiative, and that you can reach out to so many people this way". His brother, being a sound engineer and radio playwright, also came on board to work on a podcast version of the interviews, and Jeanne Mortreux is helping out with research, admin and social media.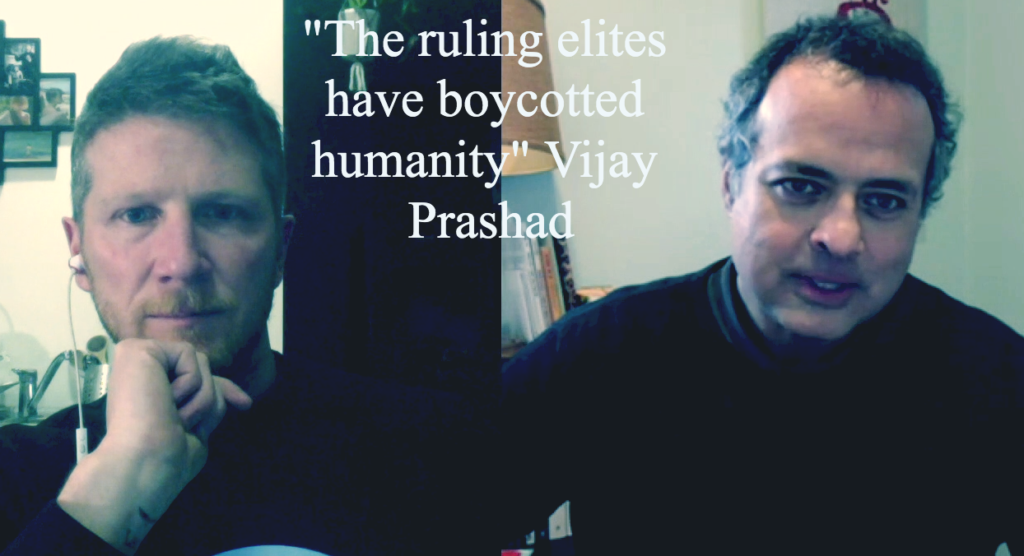 Finally, the idea is not simply to put the interviews out there. It is to connect with the various groups concerned, to reach out to people that Frank knows through his networks in South Africa, to talk about what Dr Lydia Cairncross is saying, same for Brazil with Thiago Henrique Silva, in Ireland with Dr Healy and in Spain with Joan Ramon Laporte. The goal is to use the interviews as ways to help social movements and that is something Frank has been doing for decades.
(If you like what hear on these podcasts whether it is on YouTube, Facebook or Soundcloud, and you want to support it in any way, get in touch with Frank directly at: barat.frank (@) gmail.com)
Angela Davis on Ahmaud Arbery's killing, racism, prison abolition, animal rights & capitalism.