All Hands On is a non profit, activist media group registered in Scotland, the aim of which is to strengthen the resolve of political reformers, and to enthuse, educate and empower people to become politically literate and politically active.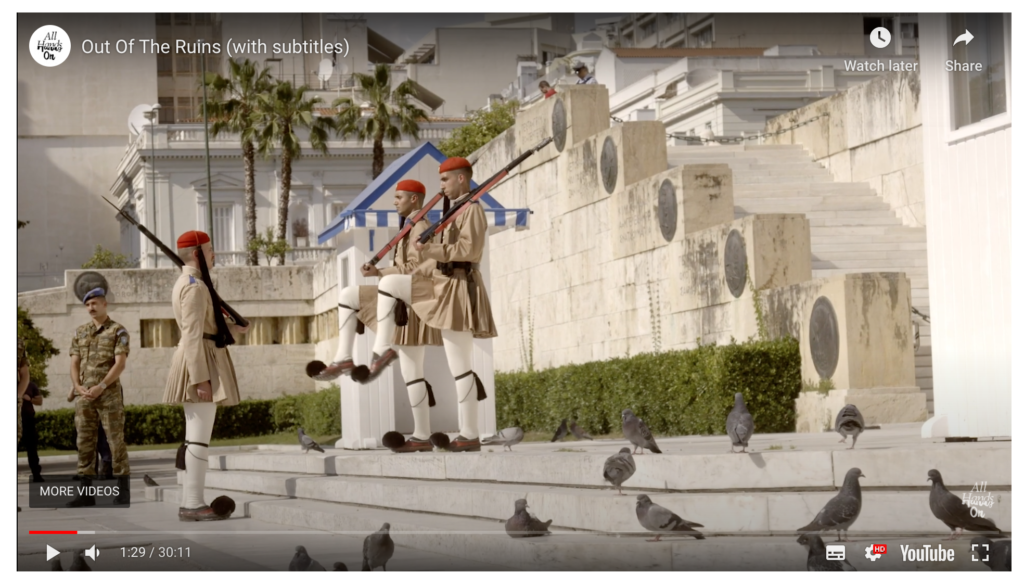 They do this through documentary film production and multimedia journalism. Their stories show how ordinary citizens – in a conducive environment for deliberation – deliver excellent political outcomes. The crew is made up of impact filmmakers intent on generating visceral impressions on audiences for deliberate effect. Their model for change means creating inspiring tools for grassroots movement makers, which can also work to embolden political office holders.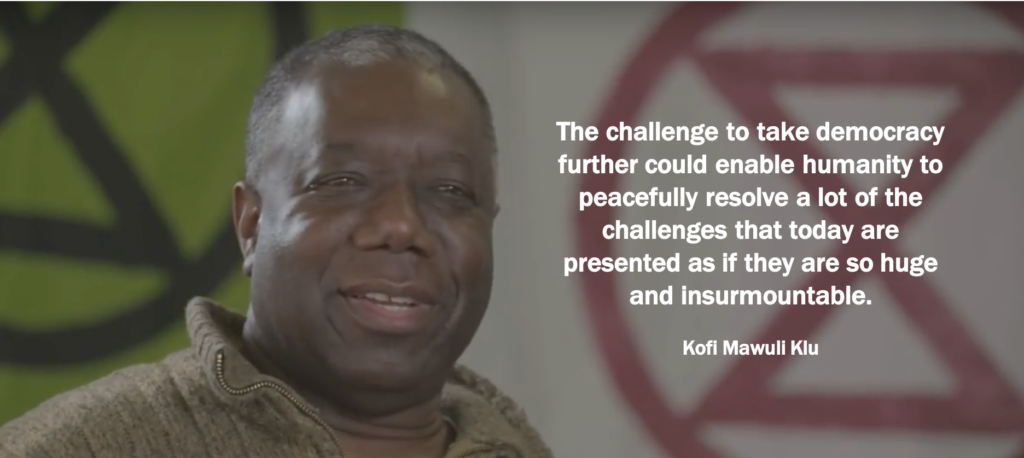 All Hands On, make all their films freely available to people and organisations wishing to promote or organise well-intentioned and well-structured Citizens' Assemblies.
I believe democracy is a continuous and definitely not easy process. And a lot of problems are created. Democracy is a very open thing that involves many different people. And, of course, not everyone is happy with every decision.
— Nayada Sagris
When Citizen Assemble
Jamie Kelsey Fry, contributing editor to New Internationalist and central member within the UK occupy movement, offered a review for the first documentary production by All Hands On, about Ireland's use of a Citizens' Assemble to tackle abortion questions, and it summarizes the film's impact:
"When Citizens Assemble is the best film so far capturing a process which can definitively change the way broken democracy and broken political systems can be replaced with a system that gives humanity a democracy fit for purpose in the 21st Century, potentially addressing the serious crises we are facing that have been caused by the corporate capture of democracy and the ravages of neoliberal perpetual growth models that are literally killing us.
The key aspect of sortition-chosen C.A.s that makes it a viable alternative to failed politics is that the public will see themselves, ordinary people from all walks of life, making informed decisions that have the wellbeing of people as a priority, as opposed to being a side issue to corporate profit and power. This film captures that dramatically and it is that aspect that needs to be sung from the hilltops everywhere."

The Guerrilla Grant
Shot in Athens in May 2019, 'Out Of The Ruins' highlights the stark contrast between the circus of modern elections and outbreaks of true democracy as practised by politics-weary citizens. Portraits of self-determination in the democratic style of the Ancient Athenians. The film was co-produced with Belgian production company, Neophileas and the core funding for this doc came from us and La Fondation Pour Les Générations Futures.
For the filming, the crew headed to the ancient seat of democracy to shoot against the backdrop of contemporary political dysfunction. They shot in the Greek capital as people prepared for European Parliament elections. The city was in campaign mode and All Hands On filmed the modern-day political arena in full swing.
On the streets, crisis-weary Athenians voiced their disillusion with politics as usual. Most had suffered heavily under extreme austerity. They had witnessed collusion between governments and banks. Instead of voting, many preferred to explore alternative forms of democracy, ones more in the spirit of Ancient Athenian traditions. They filmed this pop-up democracy in action, in spaces squatted by refugees and theatre makers, and in collectives run by their workers.
Aristotle would be very puzzled by the way in which a world which is completely oligarchic is calling itself democratic. What we now have, which is oligarchy with elections, would have struck him as the worst combination of the two.
— Yanis Varoufakis
The latest All Hand on Doc focuses on another Guerrilla grantee, Extinction Rebellion, and their third demand which is that the government must create and be led by the decisions of a citizens' assembly on climate and ecological justice.
The doc statement reads, "decades of inadequate political action have led to a climate and ecological emergency that poses an unprecedented existential threat to humanity and all life on Earth — "politics as usual" will not meet the challenge we face."