6000 Sardine believe that people are the real protagonists of social and democratic life. They promote active citizenship as a political practice: an antidote to indifference and a form of resistance to populism, sovereignty and individualism.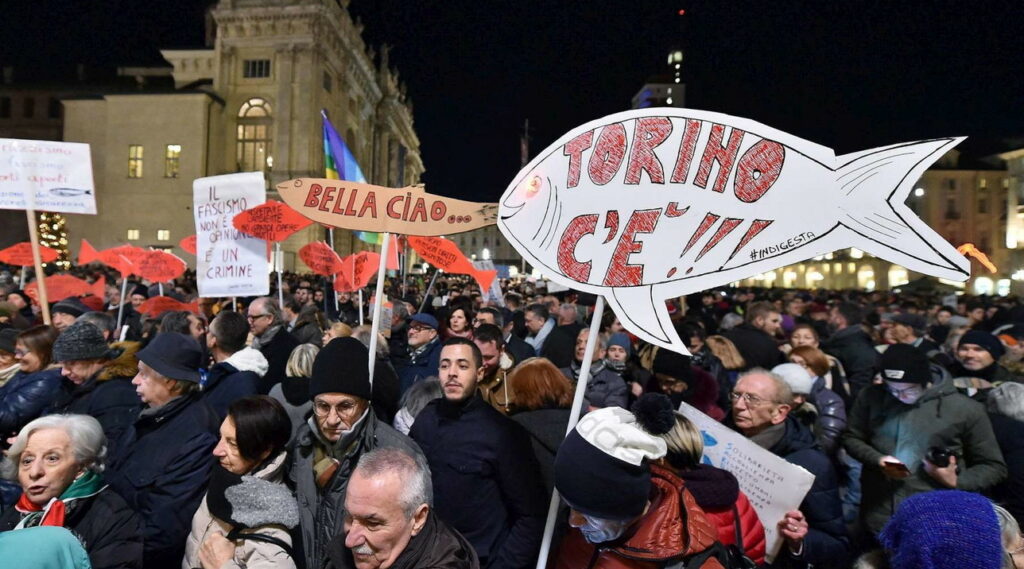 They achieve this mission by sharing irresistible invitations to join them in engaging events and activities. Andrea Garreffa says, "Irresistible is not a pretentious word. We use it with intent. If the narrative and symbolism are taken care of, together with a warm human and personal touch, invitations can really be irresistible. If an invitation is accepted by masses of people, the ground is set to reshape collective imagination, thus reality and the course of history. Italy is lacking in irresistible invitations."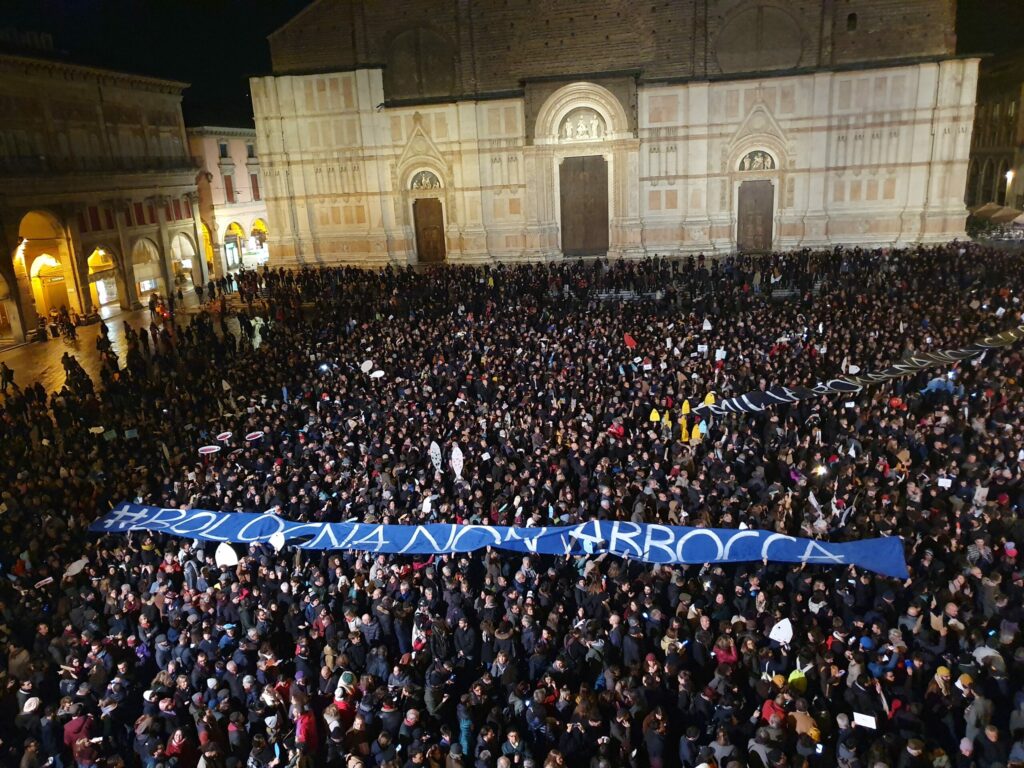 6000 sardine were born on November 14th 2019 to have an impact on the regional elections of Emilia-Romagna, which were held on January 26th 2020. It all started when old friends Mattia Santori, Roberto Morotti, Giulia Trappoloni and Andrea Garreffa, sat around a table of their former shared flat and asked themselves what they could do to build a barrier against the rising wave of fascist and racist messages sent out by the Lega party that was gaining a lot of traction in 2018/19.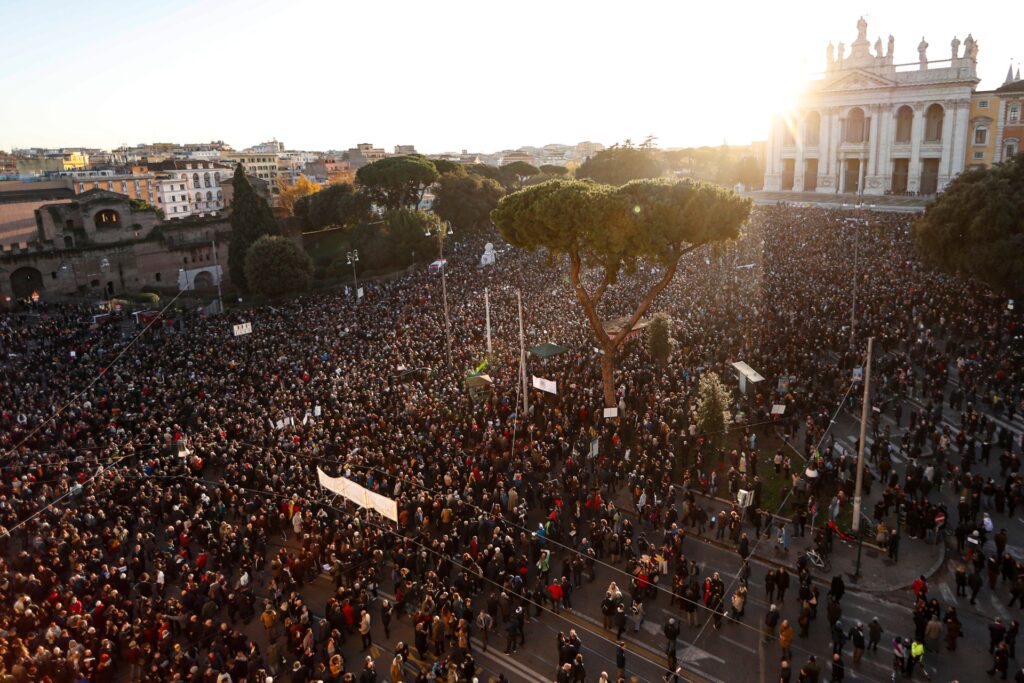 They decided to invite citizens to gather in the main square of Bologna at the same time and date when Lega had decided to launch its campaign in a sports centre. When Lega and its leader Salvini had come to Bologna in the past, it occurred that the reaction of political opponents was violent. They wanted to avoid that at all costs, to prevent Salvini from claiming to be a victim of "violent communist flees of Bologna".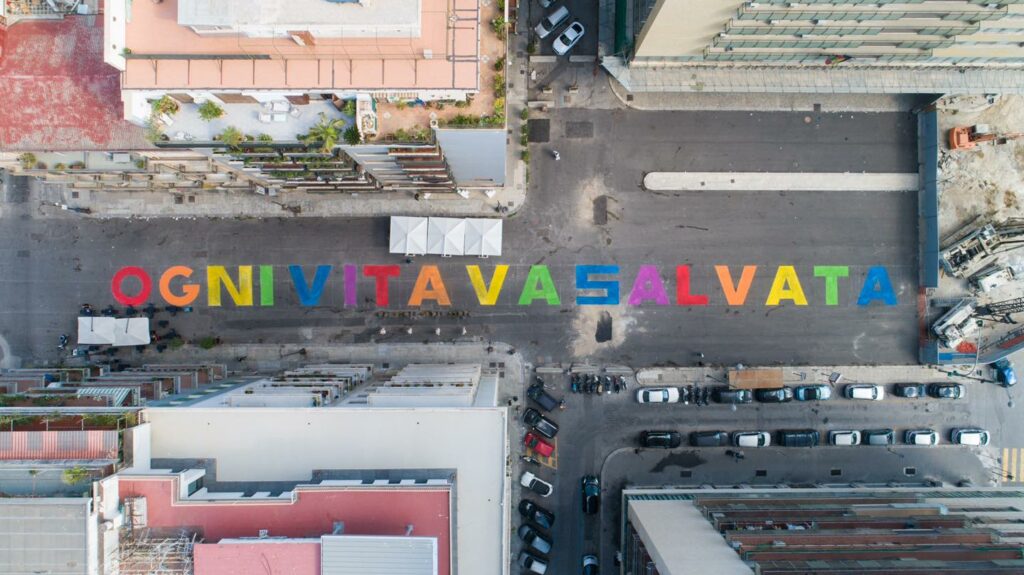 Therefore, they organised the most inclusive "party" they could, so that people of all ages, from kids to grandparents, families and friends, could get together and peacefully show to the city and to all of Italy that:
Lega was not welcome in Bologna
Citizens could organise peacefully to demonstrate this
They were more than the people in the sports centre and there was no way to manipulate information with fake news.
Their invitation worked very well and the consequences went way beyond their expectations, bringing the 6000 sardine initiative to the attention of national politics and both national and international press. They then felt the responsibility of keeping the message strong and powerful until the day of the elections and accepted many invitations to attend spontaneous events organised in squares all around Italy.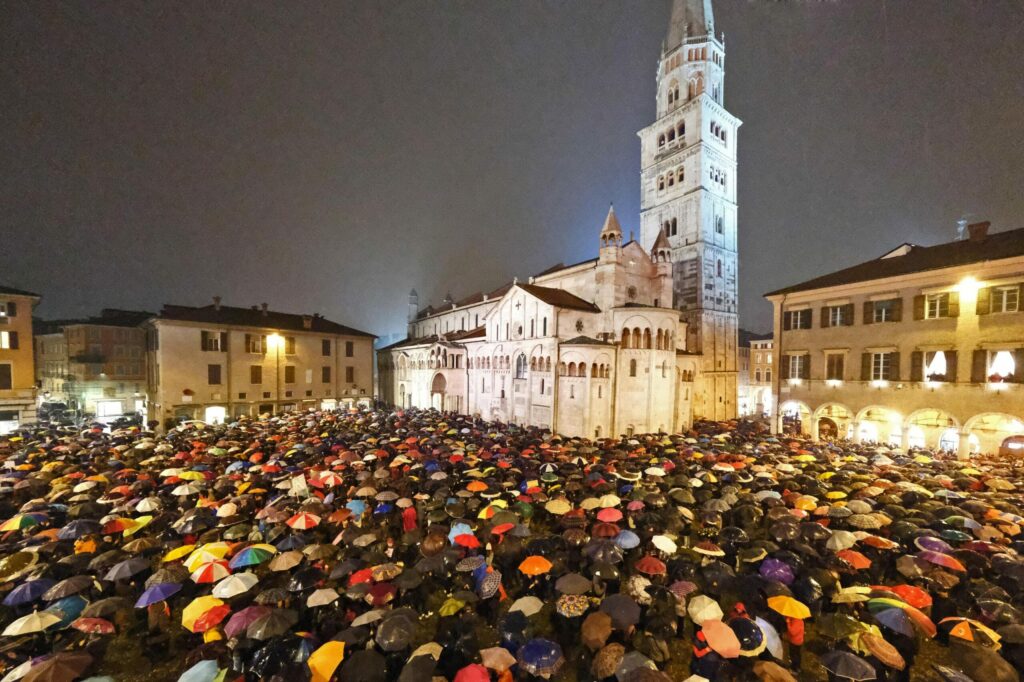 A bit of context on the present situation: Italy is run by Mario Draghi, a banker. Nicola Zingaretti resigned from his leader position in the PD (moderate left party). Rossella Muroni, former president of Legambiente, is building momentum to create a strong environmentalist parliamentary force. Matteo Salvini and Giorgia Meloni are waiting for next elections to catalyse consensus around social rage and hatred. In this complex context 6000 sardine feel the urgency of: 1) Educating themselves and activists to face future challenges. 2) Organise and keep a powerful network alive.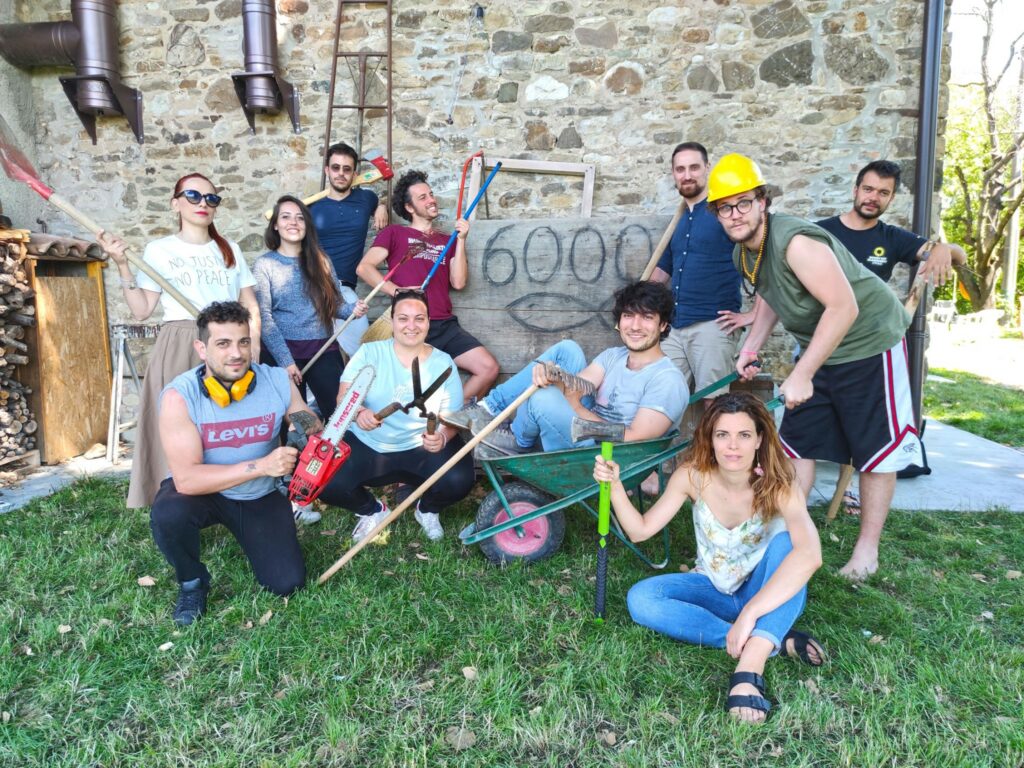 One of the 6000 sardine mottos, from the very beginning of the movement is "facciamo banco", that means "let's get together" in the "fish world". Diversity and intersectionality are fundamental pillars of their Manifesto, namely in article number 6. Intersectional movement building may also be defined as their secondary mission, in addition to fostering social and political participation they state: "we build bridges, in opposition to walls and barriers".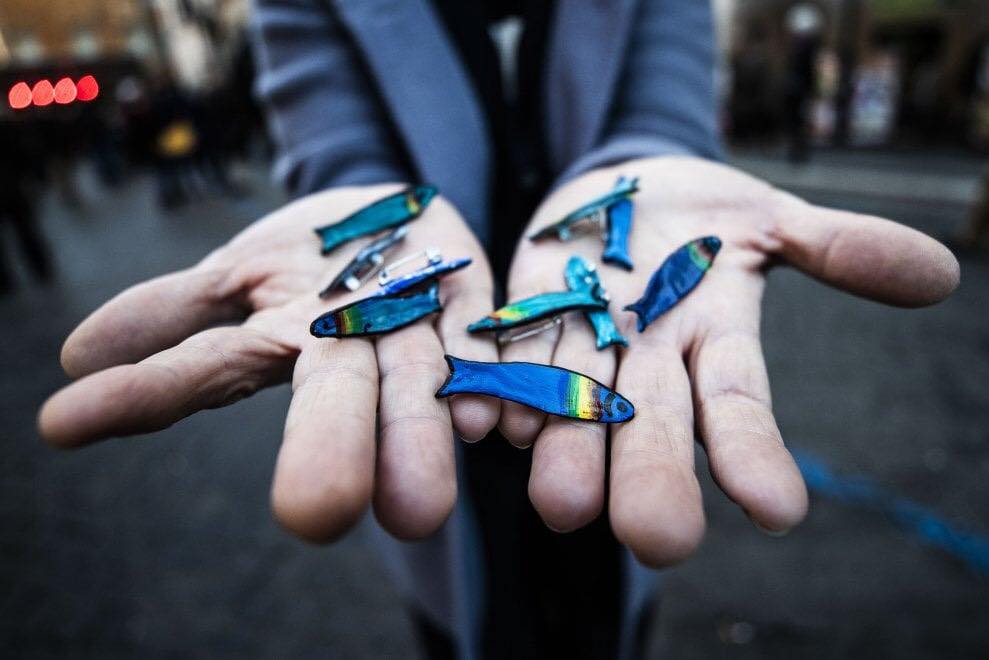 Their "Scuola di mobilitazione politica" (School of Political Mobilisation) is an ongoing project, while the school wrapped up on March 29th 2021. Mattia & Andrea gave a lecture on how they managed to "drive" on the bumpy roads that lead from public squares to TV and mass-media in general.
What follows?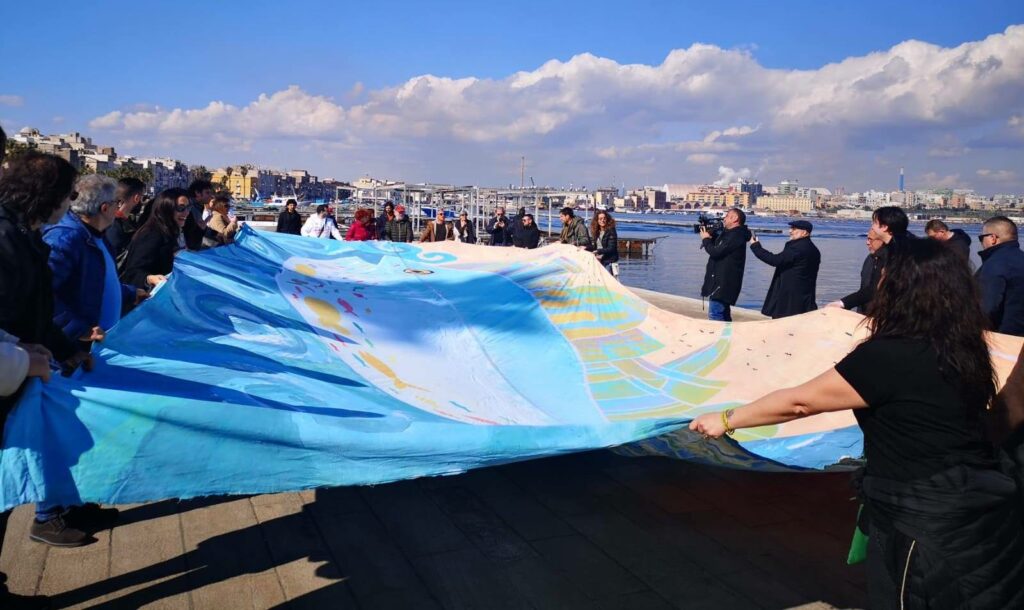 The Guerrilla Grant
The campaign launched by "Politici per caso" aiming to introduce citizen assemblies in the Italian political horizon and legal system. They have a written law proposal and now they need to collect 50,000 signatures within the next 6 months, which is not easy, given the pandemic and the legal impossibility to collect the signatures digitally (Italy will slowly get there, in 2022). 6000 sardine, partnered up with "Politici per caso" to help them explain to Italian public opinion what citizen assemblies are, why they are needed, how they work in other parts on Europe and how they can be effective. All this obviously requires time, effort, coordination and last, but not least, funds, therefore this is the main project on which the Guerrilla grant will be spent.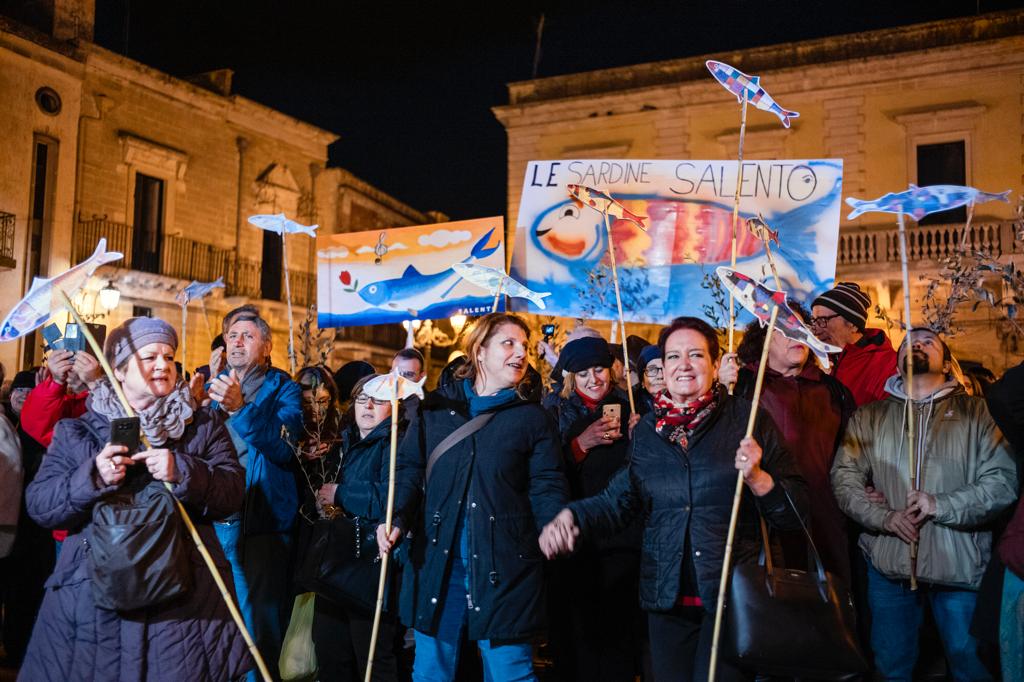 In addition to this 6000 sardine are currently handling 3 other projects:
1) Coordinating the campaign "AssembraMenti" together with the NGO Rinascimento Green, to organise the first round of experimental citizens assemblies in Emilia-Romagna and Calabria on "Climate, work and inclusion". Participation Form.
2) Supporting the campaign https://megliolegale.it/ to break into the Italian conservative mindset that tends to criminalize the consumption of marijuana.
3) Making "Orti Popolari", that they started in Bologna in July 2020, a replicable model of urban agriculture that helps people regain contact with nature and open air social
activities, against pandemic social isolation.