Reclaim Our Economy (RoE) tackles economic leverage points by organising concerted activities to reimagine, co-create and experience systemic change.

RoE is an independent, pan-European civil society organisation working towards systemic change with a renewed understanding of and acting in the economy. The transformational change they aim for addresses the collective responsibility to co-create conditions for economies that serve the planet and people. Based on a low barrier community-led organisational structure as well as deliberative decision making, they strive for equity, democracy, legitimacy, and fairness. Linking thought, experience, and emotions, RoE coordinate the organisation of physical spaces that enhance collaboration, solidarity and non-violent political action. Through this they help to reimagine, experience and create the world in diverse, and creative ways. In short: RoE act as a facilitator, amplifier, and catalyst in order to inspire and engage more people for systemic activism.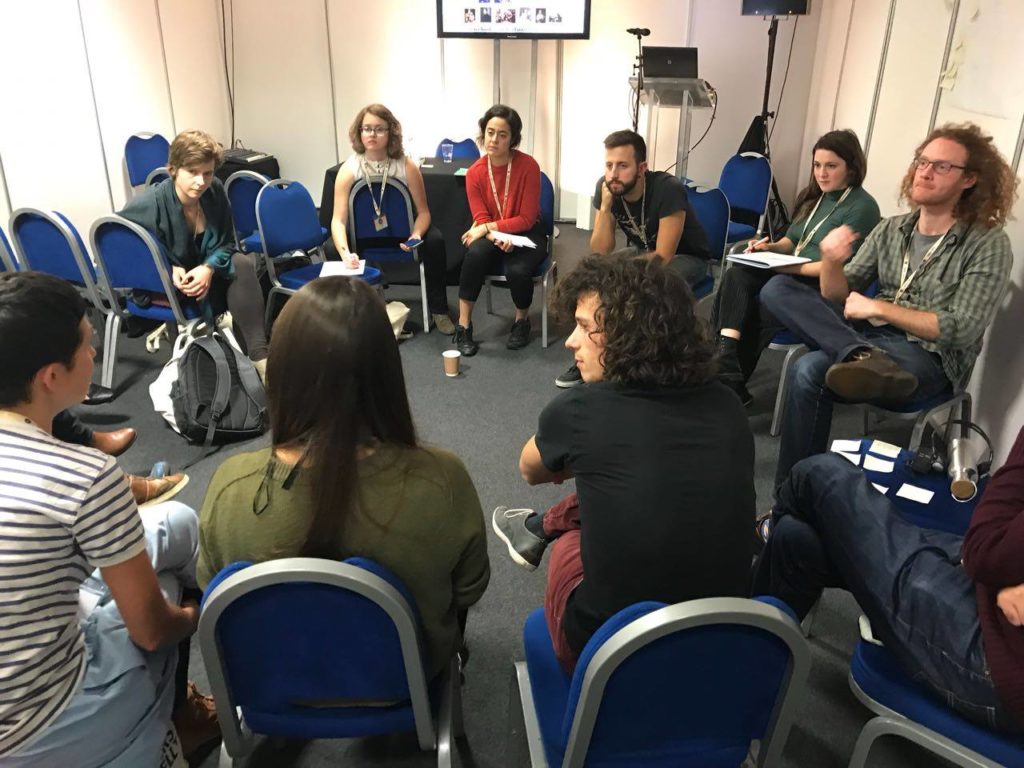 Guerrilla Grant 
Our funding was meant to cover core costs for the collective to formalise their processes, organise meetings, set up their webpage and more specifically to run an Action Camp about, well, reclaiming the economy.
The Action Camp took place during September 27th – 29th 2019 and the invitation read:
"It is high time to unbewitch the current rules of our economy. An economy locked into the same logic that saw it fit to sell people as slaves across the Atlantic, to allow corporations to rape mother earth and to unleash colonising monstrosities that to this day devour the lives of people across the world.
It is no longer an option to leave these matters in the hands of the few.
We need to reclaim ownership over the ways we organise our societies, to build different systems of thriving and surviving on this planet. Together we can reimagine, co-create and experience new economies for systemic change.
But, this change can only be handmade.
Unbewitch Finance Lab & Reclaim Our Economy call upon everybody to help organise an Action Camp that will allow people to experience and explore living in different systems. Systems that challenge inequalities, prevent poverty and outlaw environmental destruction.
Following the Occupy movement's steps, and other, European large civil disobedience protest movements like Ende Gelände, Zone to Defend or Code Rood. We invite all of you living in Europe: feminists, builders, anti-racist community workers, activists, queers, transgender people, artists, indigenous people, chefs, dreamers, researchers, people of all ages, permaculture advocates, refugees, gardeners, as well as everybody in between, to infinity and beyond!"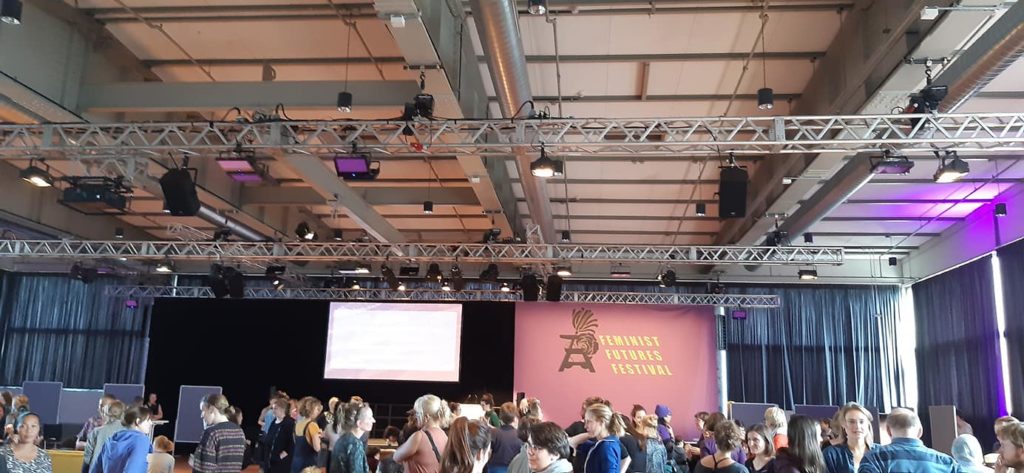 The goals of the Brussels Action Camp Warm-up were:
> Continue building trust and community by reaching an agreement on what needs to be done, how to collaborate and report to network.
> Establish a draft vision and goals for the Action camp.
> Further connect the Reclaim our Economy Action Camp with Unbewitch Finance's Slow Frequency Walk, which will follow the path of a high frequency trading line in Europe.
> Grow the network.
> Have Fun!
> Direct action in the streets of Brussels & use creative methods to foster involvement from the general public.
The crew will be building a new Action Camp for 2020 so follow their news on their social media page here.