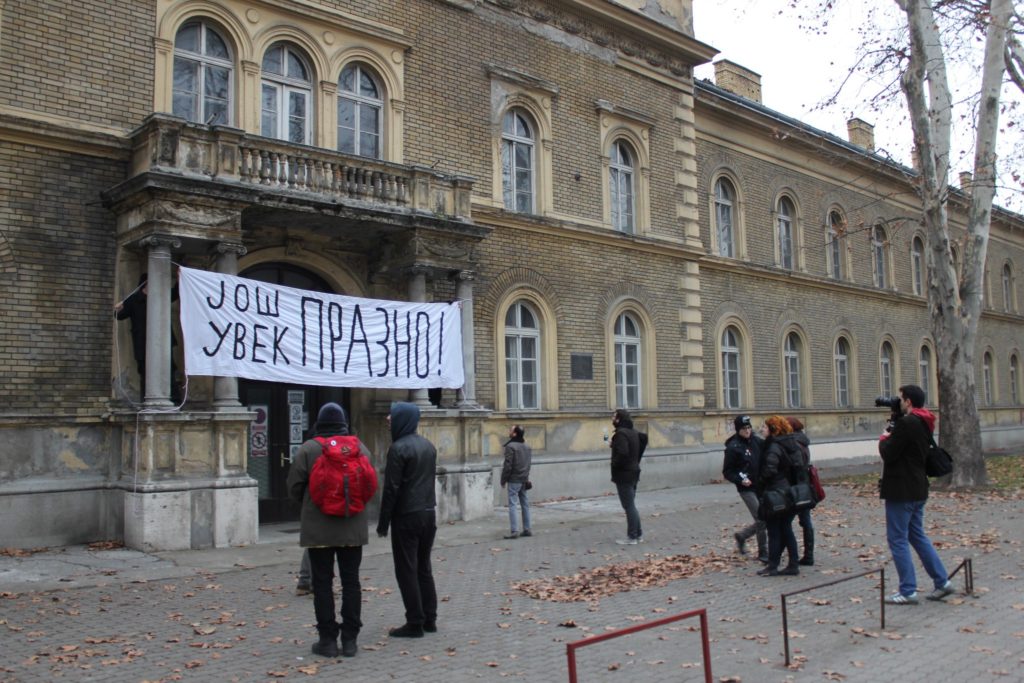 The Context
For the past two and half decades, urban development in Serbia has been continuously hindered by political instability, turbulent socio-economic forces and inconsistent planning systems. Urban planning strategies were rendered inefficient in meeting citizens' needs, across the board. However, urban and spatial development of Serbia have not been a topic of public discussions on EU accession talks or other related processes. Even when huge construction projects are being discussed (such as the notorious Belgrade Waterfront) it is solely with regards to investments and expected monetary returns and never on the subject of societal & environmental impacts. Unfortunately, broader civil society actors and academia at large, do not devote significant attention to these processes either.
Citizens usually focus on a very specific issue and not the processes which created it. They barely learn from each other's experiences and fail to address the systemic problems in existing legal frameworks, procedures and practices. For this reason they are rarely joined by the people who are not directly vested in the specific cases which remain isolated both in practical on-the-ground terms as well as at the higher systemic/policy level.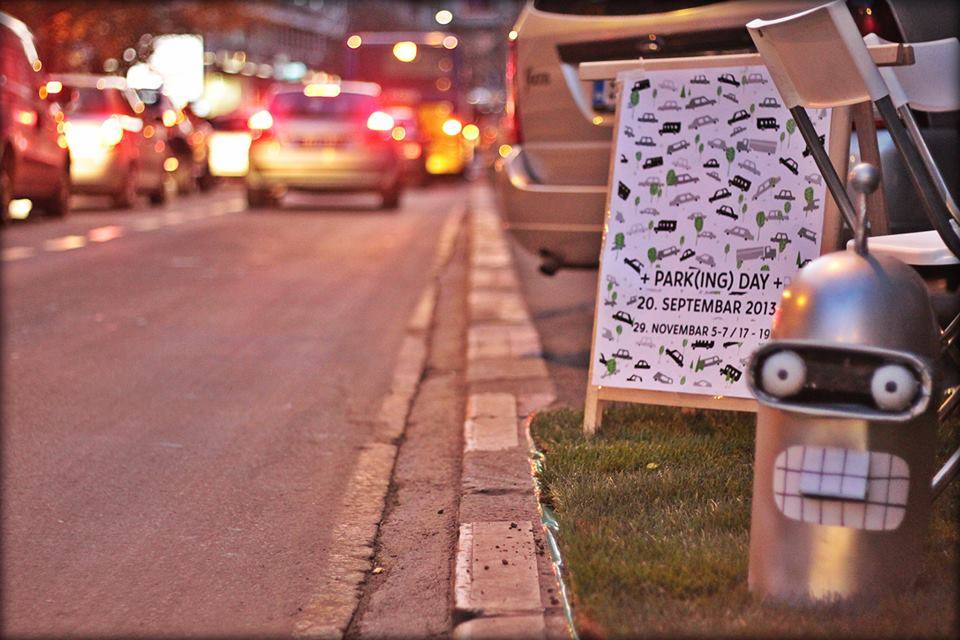 The lack of wide dialogue on desired urban development therefore contributes to corruption in urban planning and resource management, inappropriate construction projects and plenty of non-utilized public places, abandoned urban structures and commercialized public spaces or lack of programs with public benefit and public infrastructure.
The Ministry of Space is an activist collective that envisions a city in which everyone participates in the decision-making processes, where satisfaction of needs is carried out through an open dialogue, and priority is given to basic and common needs regarding the equal access to spatial resources, as well as equal involvement in decision-making, which uphold basic democratic principles. In this respect, their key values are including solidarity, the involvement of the local community in urban development processes and the priority of the public interest over individual interests.
Success Thus Far
One of the biggest achievements of The Ministry of Space has been the development of a platform that brings together organizations and individuals interested in urban and cultural policies, sustainable city development, fair use of common resources, and the involvement of citizens in the urban development of their environment, titled Ne da(vi)mo Beograd / Don't Let Belgrade d(r)own. As an axle of Ne da(vi)mo Beograd initiative (Don't Let Belgrade d(r)own), for more than 3 years they have been exploring non-transparent and non-inclusive procedures by which central part of Belgrade's waterfront area has been appropriated for private investor interests. In the spring and summer of 2016 more than 20,000 citizens gathered to protest because of the unlawful and still uninvestigated night-time demolitions in Belgrade's Savamala district that took place on 24/25th April 2016. The mass mobilization around this "project of national importance" spread across Belgrade, encouraging citizens to react when confronted with unwanted development in their neighbourhoods, making the question of planning and participation processes one of the central incentives to citizens mobilization.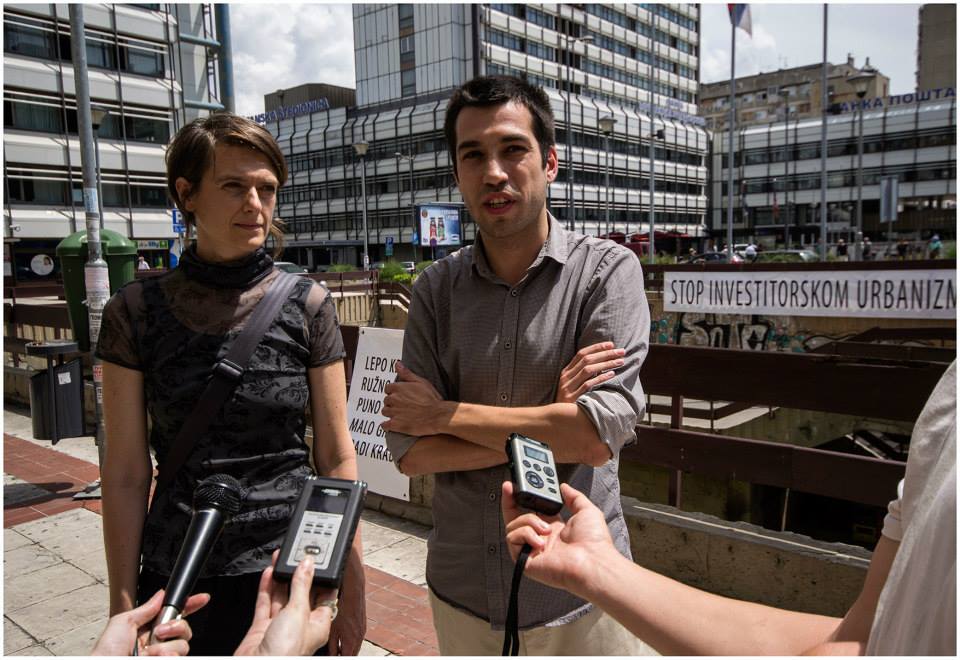 The Guerrilla Grant 2017
The Ministry of Space is receiving core support which will help them address relevant issues for urban systemic change in Belgrade, to connect and mobilize the local community and to boost credibility of the collective. Their desire is to intensify visible manifestations of both the need for change and how the change should look, building upon their research and policy work. The team will execute a series of actions that will address three main pillars: 1) activating (squatting) underused public property, 2) creating more transparent and inclusive urban development procedures and 3) reforming public resources management to better reflect the public interest. All of their efforts will be focused on the city of Belgrade in the period of from December 2017 to July 2018. The actions will be thematically framed in accordance with issues that arise throughout development of the project and they will be made in cooperation with various collectives they collaborate with.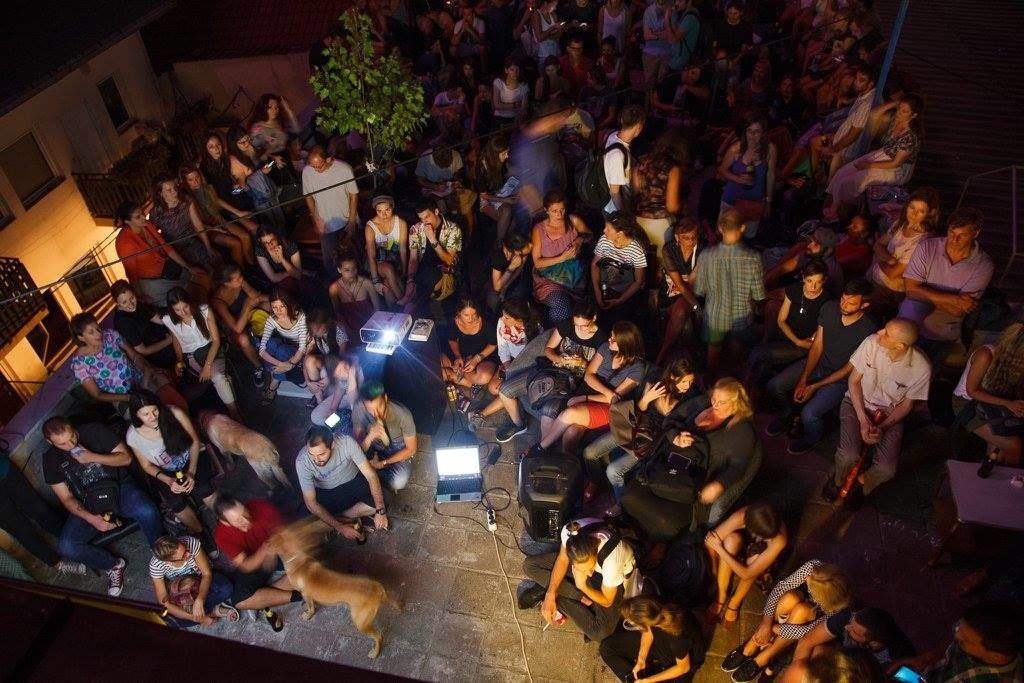 Through this grant, the Ministry of Space will conduct a minimum of 10 actions of different scale and focus. The first one will be open air concert (of prominent hip-hop and rock artists) at the main square in Belgrade on the occasion of the celebration of the liberation of Belgrade in the Second World War. With organizing this concert, in the context of widespread relativization of the anti-fascist struggle, the initiative Don't Let Belgrade D(r)own wants to reinforce these much needed values of and give incentives to the progressive forces to continue the spirit of the struggle. Other actions will vary from revealing the plans and the consequences of intended urban developments, mobilization through petitions, street actions and protests, to occupation of the land in question. As for activating underused public property, their desire is to start another occupation of a neglected building in public property. So stay tuned.
The Guerrilla Grant 2019
As we are major fans of this group's work we offered this second grant to strengthen the aspects of their work that are most bold, yet hardest to be funded (according to the Ministry of Space 🙂 and these fall along the following 3 areas:
1. Campaign for establishing models of non-profit leases of public spaces to local groups and organisations
Their efforts to change national legislation to 'allow non-profit lease of unused property' has been met with a common set of answers on the complexity of changing the system and the difficulty to make a stimulative regulation for non-commercial leases that would not be expanding possibilities of corruption. On the other hand, individual municipalities did create precedents by activating certain spaces in cooperation with local civil society. With this campaign, they will increase the number of municipalities that offer empty spaces to various local groups, collectives and communities and advance the model by which this is done. In the long run, this will establish the nation-wide practice of optimal usage of spatial resources. The campaign will focus on three types of unused spaces: the landmark buildings in city centre (Šabac, Užice), marginal spaces that are actively deteriorating (Belgrade, Krusevac, Kragujevac) and a bit remote infrastructure (Prijepolje, Zaječar, Bor). It will feature public talks with communities and officials, videos and billboards and direct action related to the spaces in question.
2. Support of local groups in their struggles relevant for democratization of society
Throughout the existence of the collective, they have expanded the scope of groups they work with. They include those: 1) defending certain public goods, 2) articulating action towards (un)wanted urban development 3) activating empty spaces through joint efforts 4) establishing and running common goods and 5) expanding forms of mutual learning. The ability of the Ministry of Space to provide necessary expertise and other resources (space for work, equipment, acquiring permissions, pr and communication costs, etc.) to these local groups has proven to be very instrumental in their successes as well as in advocating systematic change. This is why they now hope to expand the support both in resources they are able to provide but also in the way they work with groups, developing community discussions and similar direct interventions.
3. Activist-residency: peer to peer exchange & building capacities of activists
Through their institutional development, the Ministry of Space has wanted to expand models of peer-to-peer learning with colleagues from Europe. This is why, with the support of the FundAction Rethink grant, they established a residency program in Belgrade for activists from other cities through which they aim to 1) get support and a fresh look in their activities and 2) thoroughly exchange experience and knowledge with people working in similar fields, while at the same time 3) providing space and time for activists to reflect upon their own struggles 4) exploring new models of peer-to-peer learning. Activists stay in Belgrade between 2 weeks and a month, combining their own work with aiding the work of Ministry of Space. The first call for participants already sparked overwhelming interest and opened up unexpected collaborations.