Kick Out Zwarte Piet (KOZP) is a black, grassroots activist organisation that builds on the work of the older pioneers that paved the way, by addressing racist manifestations like Blackface within Dutch society.
Stroomversnellers is a Dutch trainer's collective consisting of activists-trainers with ample experience in movements for social and ecological justice. They train organisations to build movements and win big, ambitious, challenging campaigns.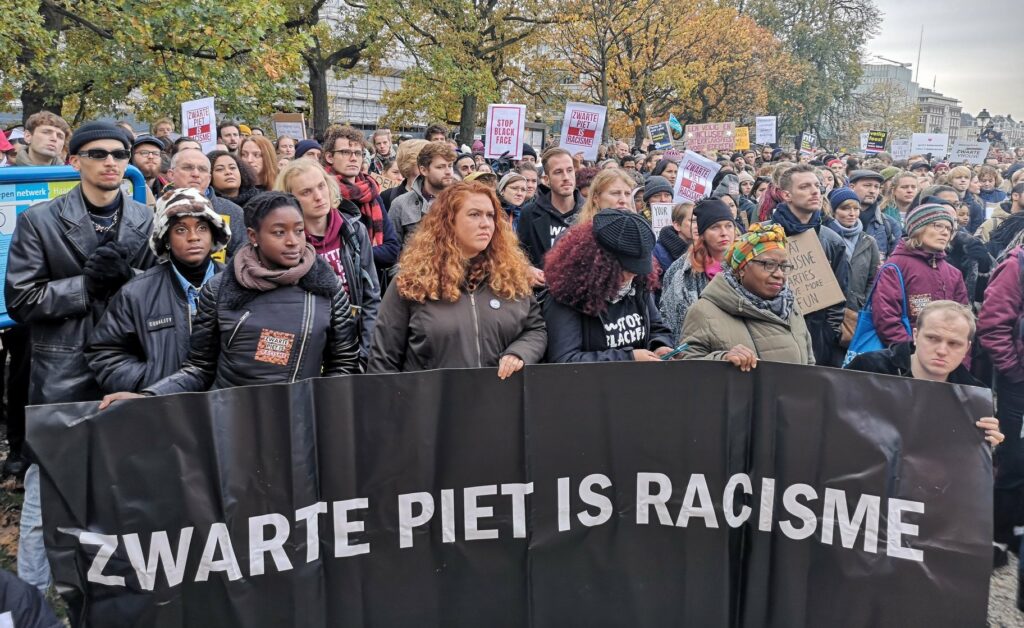 A bit more background on Kick Out Zwarte Piet
Kick Out Zwarte Piet (Kick Out Black Pete) is a collective of mostly black Dutch people who are putting a great effort in decolonizing the Dutch system by standing up against anti black racism. Their campaigns focus on decolonizing Dutch institutional racism and against the racist stereotype of black people known as "Zwarte Piet" (Black Pete). This "Zwarte Piet" is displayed as the black face helper of "Sinterklaas'', the central figure of the most important children's holiday in the Netherlands, celebrated on the 5th of December.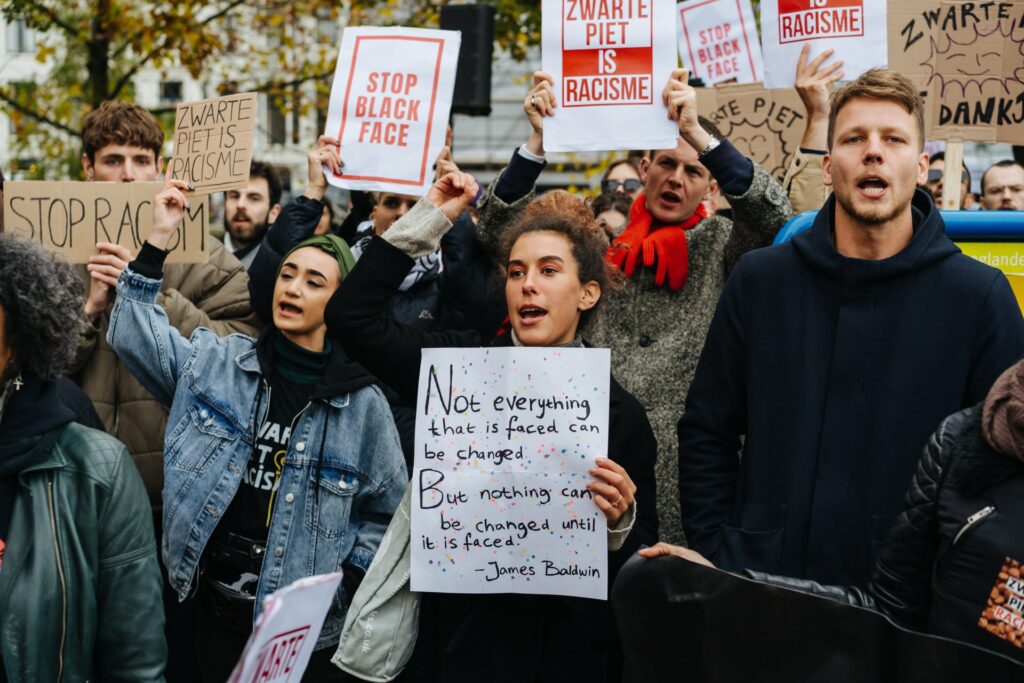 The KOZP collective consists of "Zwarte Piet Is Racisme" (Black Pete is Racism); "Zwarte Piet Niet" (No Black Pete) and "No More Blackface". KOZP organised its first peaceful demonstration against Black Pete in Gouda in 2014.
Ever since 2014 and up until 2019 KOZP has been confronted with a lot of violence as a response to their peaceful protests. Police brutality, racist insults, intimidation, violent attacks in the street & death threats are common occurrences. But also online (racist) intimidation is a large part of the violence.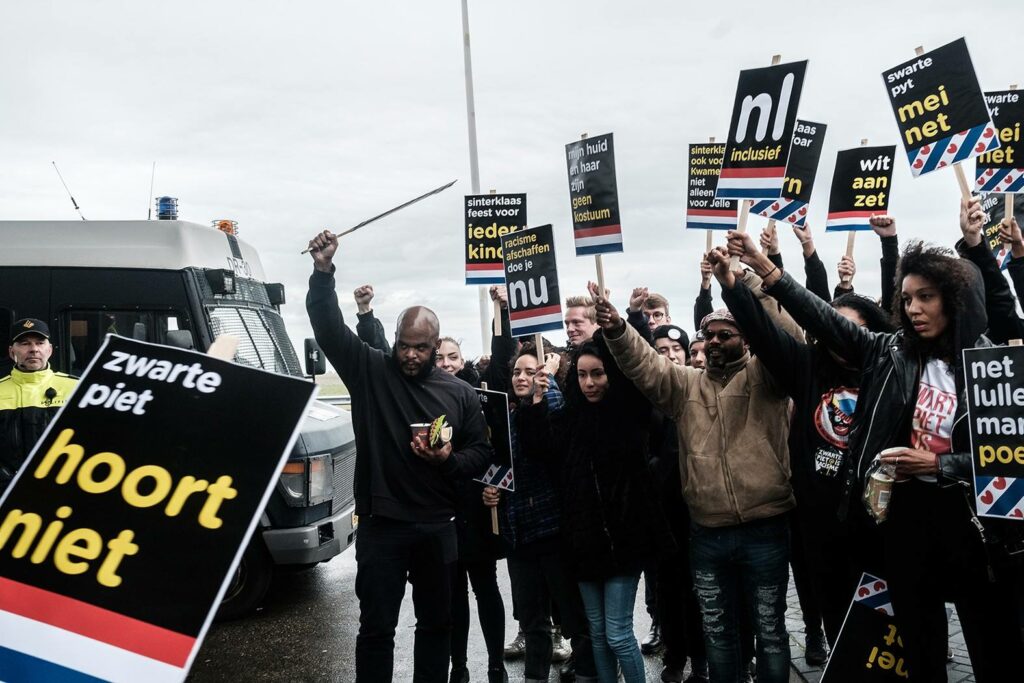 Throughout the years KOZP has created major momentum for the public (anti black) racism debate in the Netherlands. They have been educating people on why black face is racist and they built a movement that people can connect with. They have also been prosecuting opposing parties like municipalities and schools who continue to display Black Pete, as well as far right extremists. By doing that, they have created legal aid for activists, parents and others who fight against racist Black Pete.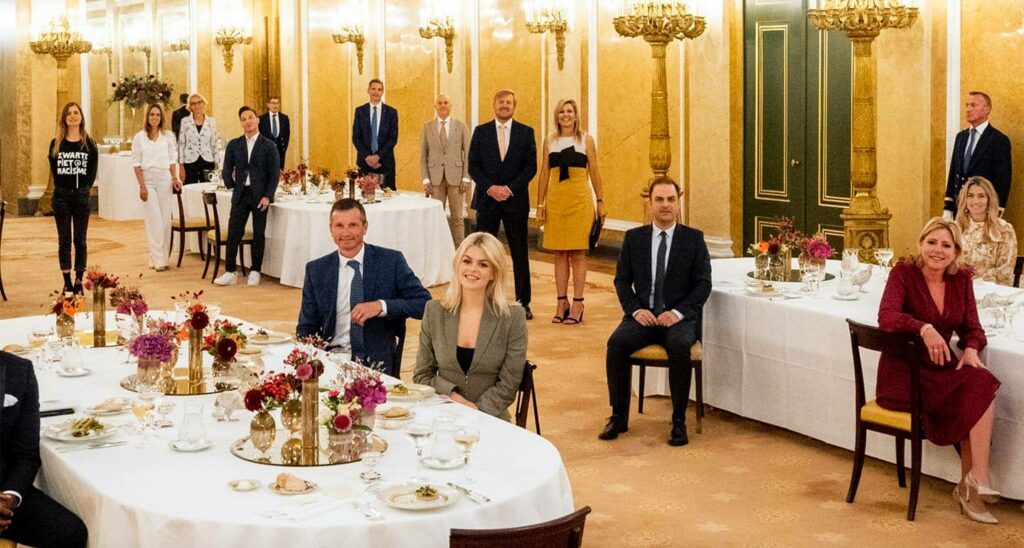 Due to their demonstrations and advocacy, the public sentiment is slowly shifting to an understanding that such a thing as "institutional racism" exists. The KOZP team campaigns all year round against Black Pete and anti black racism by talking to institutions like schools and cultural institutions and challenge them to change their curricula. In 13 different municipalities they have already accomplished a complete ban of Black Pete and many schools & museums have followed suit. And there are more to follow. Also large broadcasting TV channels like Nickelodeon, NTR (Dutch public service broadcaster) and RTL have banned the character. They make many public appearances in the media to discuss this topic and to oppose right wing parties with racist sentiments. The KOZP activists demand a seat at the table with public administrators at international (UN/EU), national and local level to discuss policies that decolonize the current system.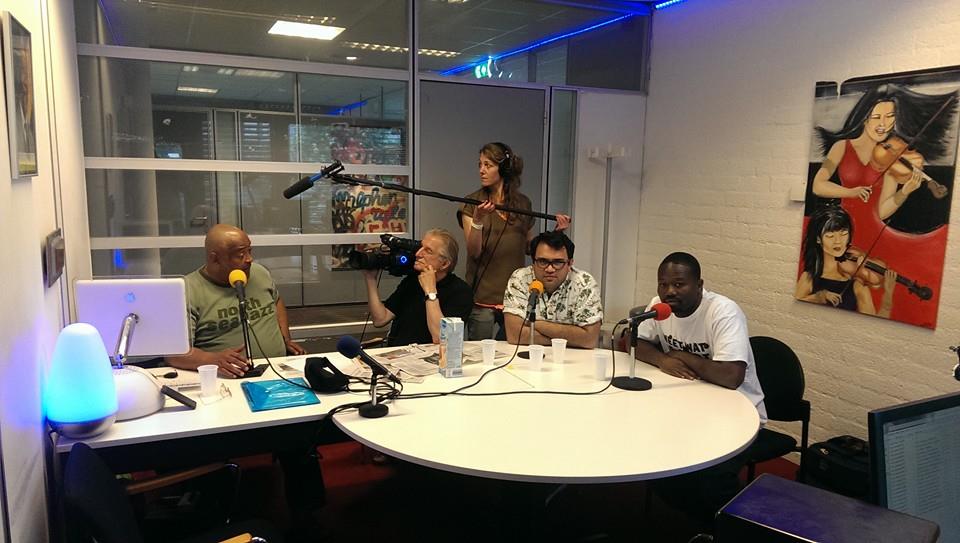 A bit more background on Stroomversnellers
Stichting Stroomversnellers is a Dutch trainer's collective consisting of activists-trainers with a wide range of experience in different social movements for ecological and social justice. Their purpose is to strengthen and support social movements with training, advice and facilitation. Since its founding in 2013, they have trained over 3,500 activists and organizers from different social movements in direct action, movement strategy, movement building and decision making (amongst others). They offer training, advice and facilitation. Their trainers' approach is based on direct education, an empowering form of experiential group learning which values diversity in groups.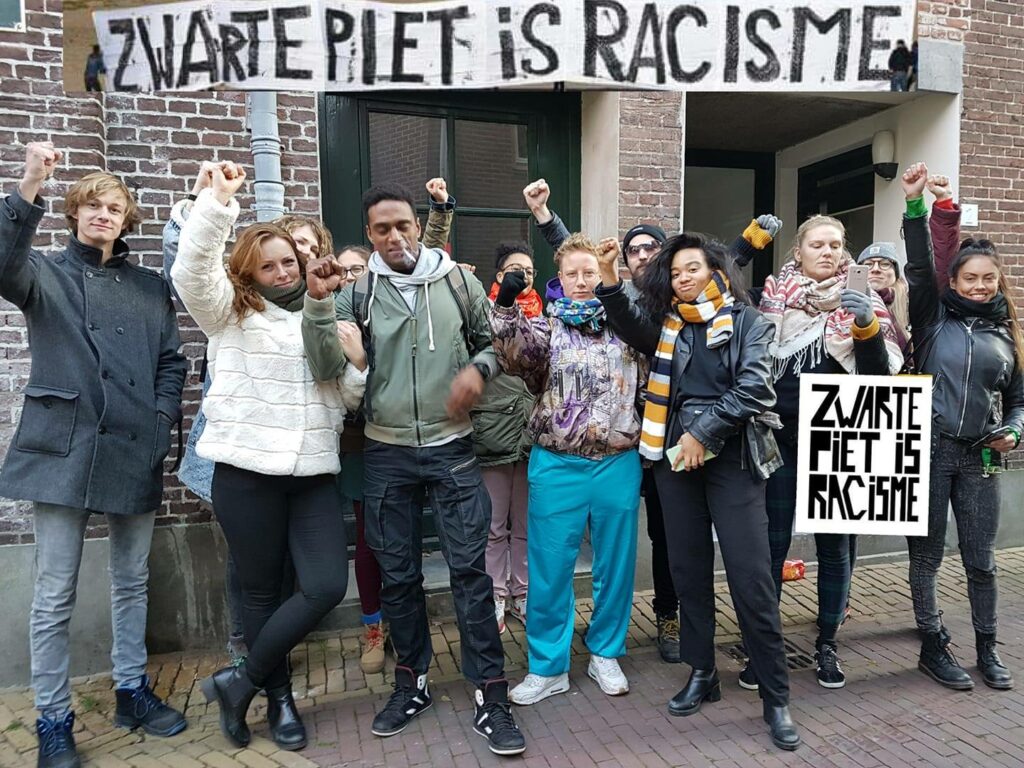 Over the years, they have achieved a noticeable culture shift in most of these groups; they now see training as a key part of building up an organisation and a campaign, and are working more strategically and democratically. Since 2019, the collective is shifting from offering trainings themselves towards training groups so that they can train their own constituencies.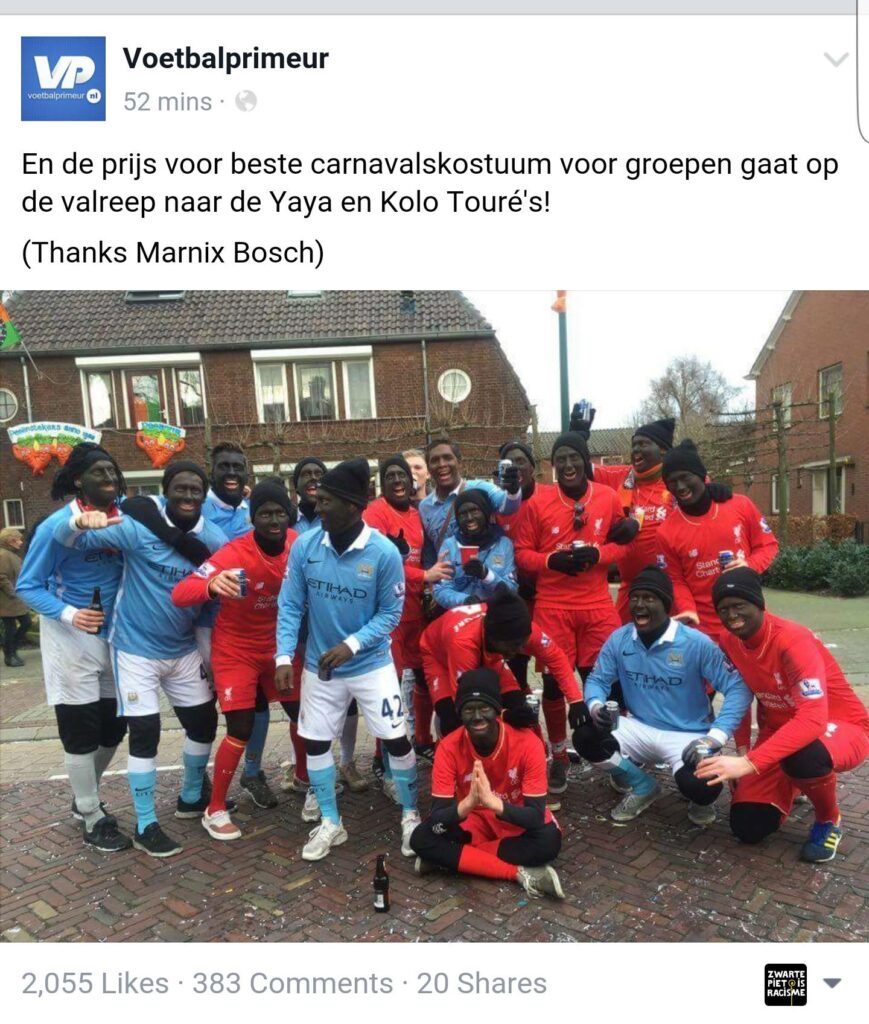 Guerrilla Grant
The grant will be used to set up and run a training programme for KOZP's activists, new activists and local coordinators of demonstrations.
The training trajectory will help KOZP build stronger local groups who feel more ownership, to involve a bigger number of activists in the long run, and to build a more resilient community (which is a wider organisational goal). This means community members will be better informed and members will have a healthy way of being involved with the anti-racism movement.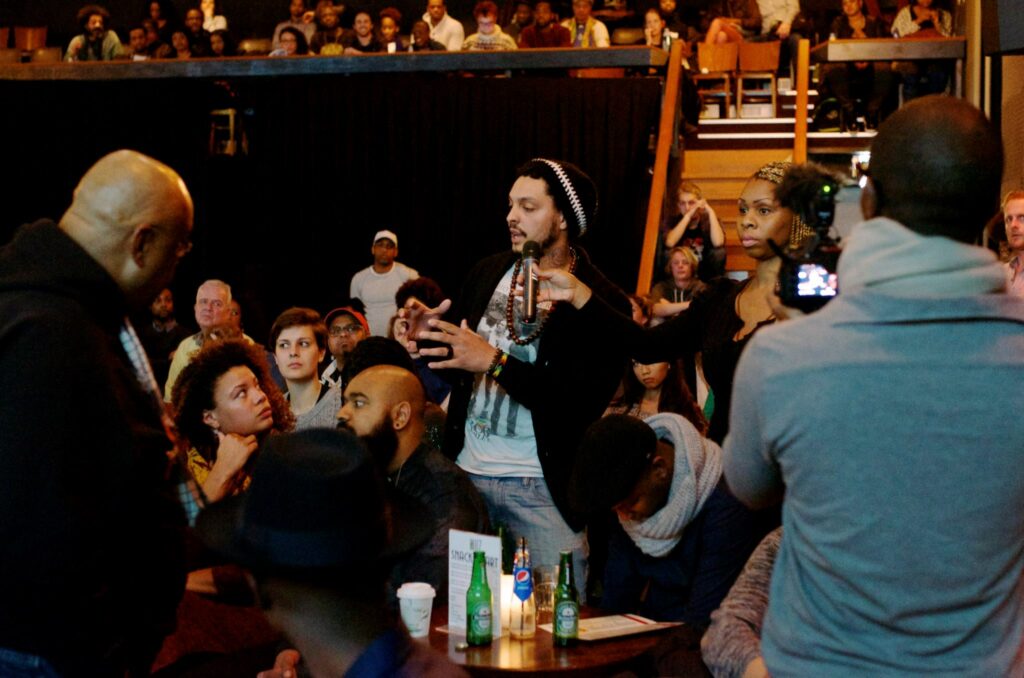 There are strong local groups with coordinators that have a good understanding of their local authorities and politics. Burnouts are prevented because there is a stronger sense of both group- and self- care. Also there is a solid communication system within the KOZP network especially within the core and between the core and the local coordinators. This way, KOZP will be capable of organizing more decentralized actions all over the country (a strategic goal).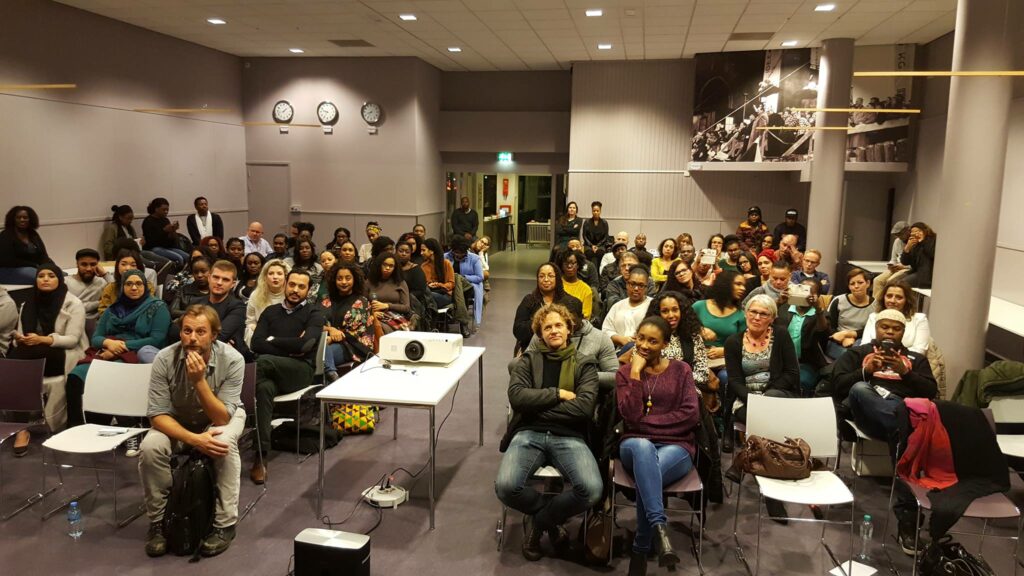 Due to the COVID19 pandemic a flexible plan and timeline is needed. Before the corona outbreak the team had planned a well defined series of trainings and a timeline starting in spring and ending in January 2021. Now however, much will depend on the development of the outbreak in the Netherlands and the measures against its spread.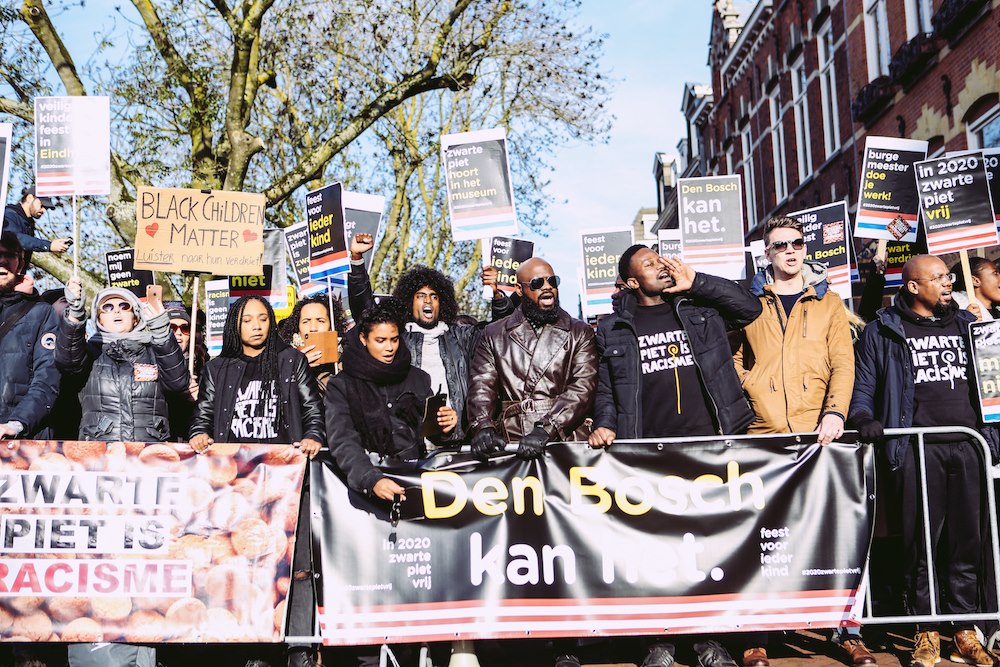 The fight against racism however is too important to postpone this project "until everything else gets back to normal". But that means there is a great deal of uncertainty around the form the project will take. In the first strategy session with the core group a first timeline will be decided and various action scenarios will be considered. Maybe the timeline, format and the number of participants of the trainings will change over the course of time. However at present an expected wrap up end point is April 30, 2021.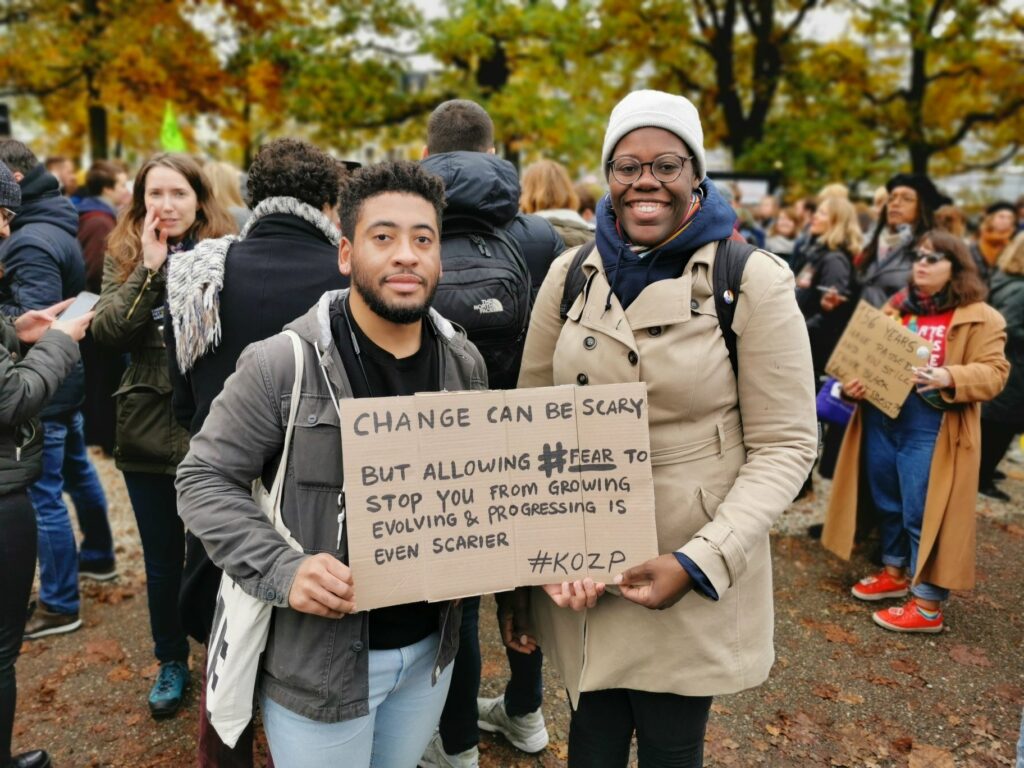 For now, the training trajectory tentatively consists of a strategy session for the core KOZP team, 3 basic trainings for new and existing KOZP activists (60 participants in total), 1 training for local coordinators (20 participants) and a manual for activists.
Topics of the basic training will be:
a vision on racism and anti-racist struggle
action training
self care and community care
guidelines for KOZP actions and ways of working together with the core team
organizing and campaigning in pandemic times.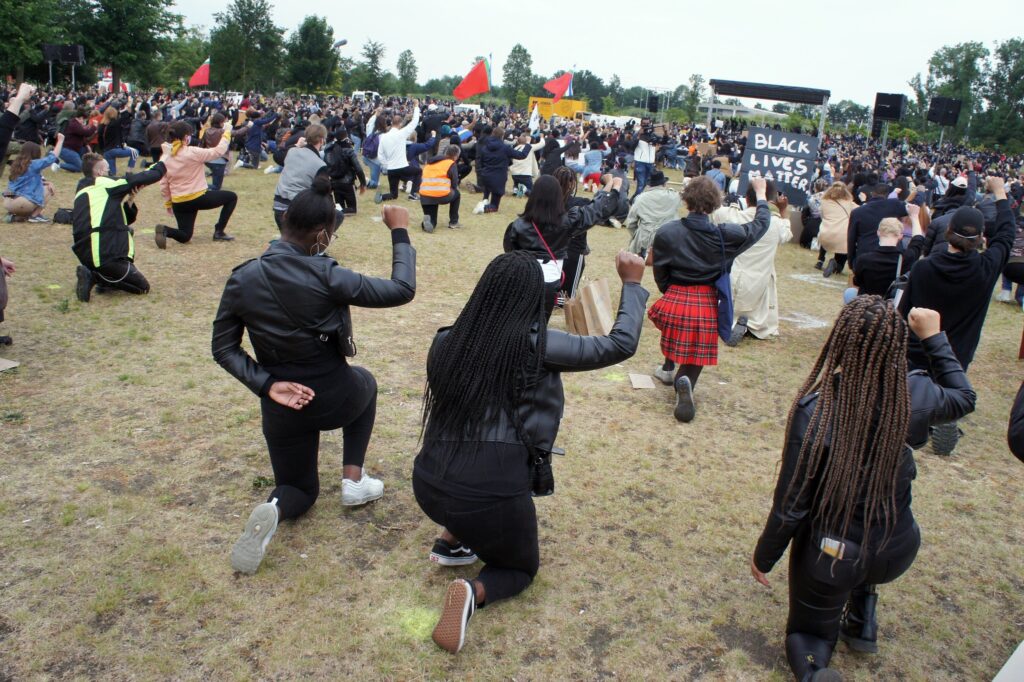 In the training for local leaders they will focus more on skills to set up and coordinate a local action group, and to interact with local authorities. To prepare for the training, the KOZP core team will also have a strategy session on how to work effectively with local groups, develop guidelines for the local groups, and how to campaign in times of a pandemic.
The training program will be designed with the help of trainers' collective Stroomversnellers. The trainings will be given by a team of Stroomversnellers' trainers and KOZP members who will be trained to become trainers themselves.