They say hindsight is 20/20, and 2020 definitely provided quite some sights for us all. For every blow that the Pandemic, the murder of George Floyd or the explosion in Lebanon dealt, there was a Covid19-mutual aid group, a defund the police rally, a rebuild Beirut action. Still, we watched Joaquin Phoenix as Arthur Fleck asking, "is it just me, or is it getting crazier out there?" and we couldn't help but wonder the same. Yet, despite the harsh realities closing in, our little, hyperprivileged, radical grantmaking bubble still allows us to witness what wonderful things resourceful activists across Europe have been able to accomplish with small grants ranging from €4,000 – 7,000, from our Reflex fund (that totalled €100k for the year). Intended to provide quick-release money for audacious actions that would have a hard time being resourced from elsewhere, here are some of our Guerrilla Reflexes, each one a lesson and an inspiration.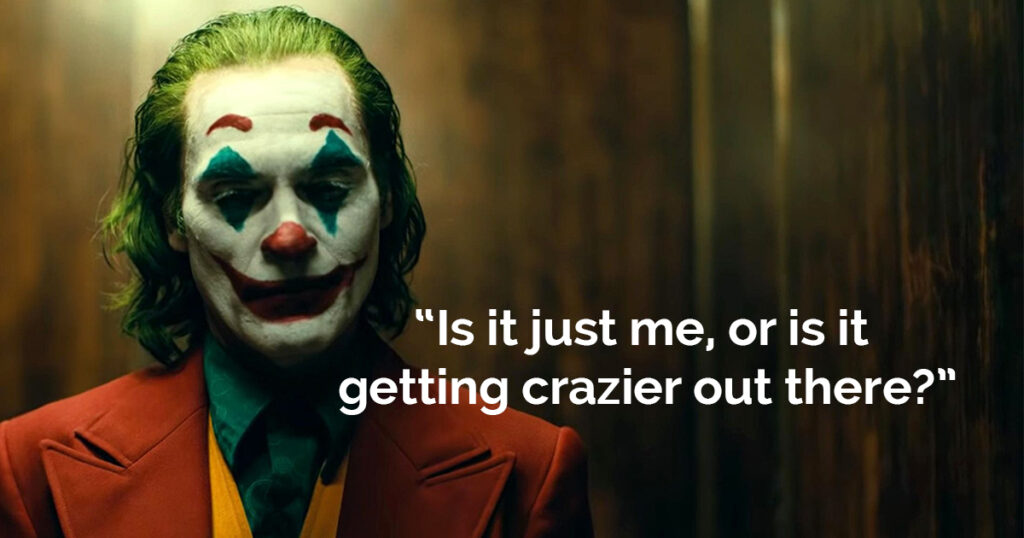 1. Social Center "Oktobar" (Belgrade, Serbia)
The Social Center Oktobar was founded with the aim to create a cultural, social and political space for radical left and progressive ideas, in a time when there was no such place in Belgrade. It is a rented apartment in city centre, approximately 130 m², with several rooms which are used for different purposes, including activist meet-ups, film screenings, communal meals & social activities. It is a self-sustained and managed space, mainly financed by individual donations from visitors and those who recognise the importance of such a hub. With Covid on the scene, public functions in the space that are also a source of income generation have left the space in stark uncertainty and this funding offers some existential relief.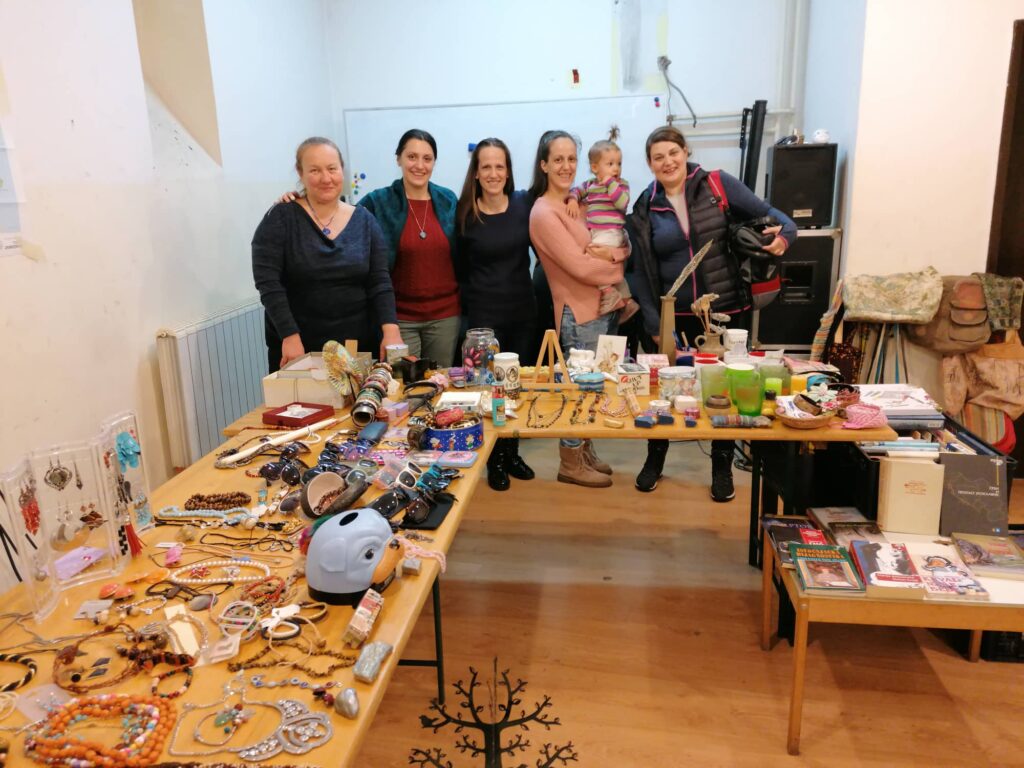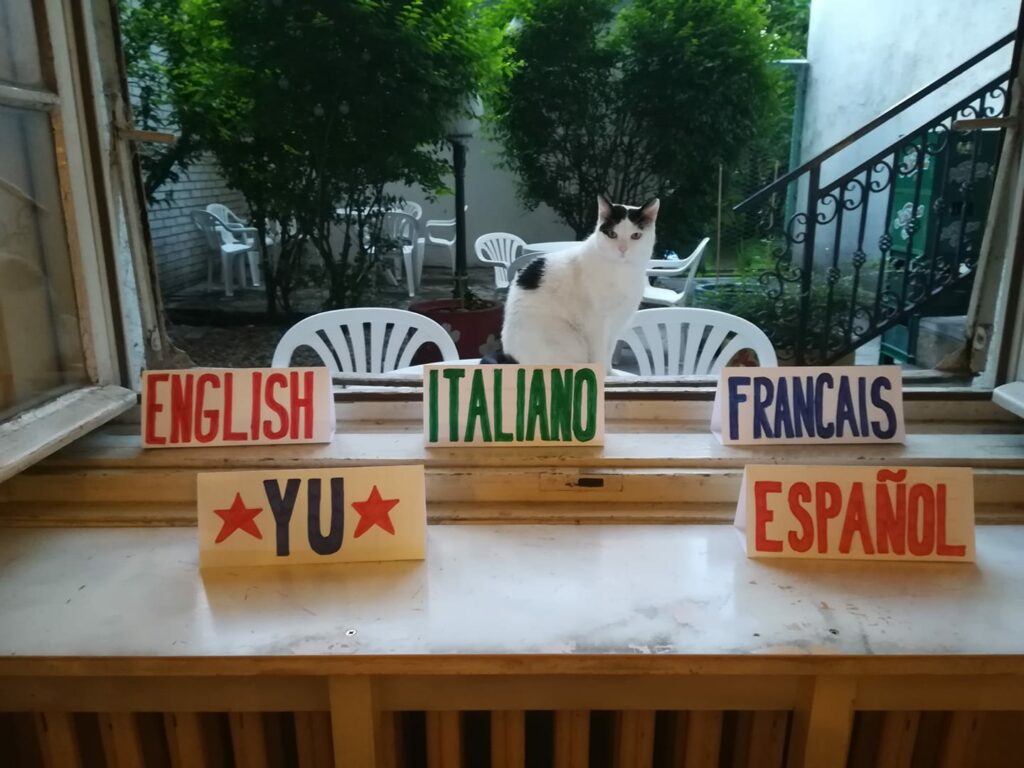 2. Iovotofuorisede, Voting Off-site is a Right (Palermo, Italy)
Iovotofuorisede is a civic committee born in 2008 to raise public awareness on the right to vote for citizens away from home. Its main goal is the approval of a law that guarantees and protects the right to vote of citizens who live far from their place of residence. "If you vote off-site your vote counts… make it count!" was the slogan of the Iovotofuorisede Committee's voting rights campaign that this grant backed. The Committee decided to undertake a strategic litigation addressing the Parliament aimed at pushing the Constitutional Court to acknowledge the need to legislate on the topic and to close the gap. However, since in Italy it is not possible for citizens to file a civil case directly to the Constitutional Court, it is necessary to first go through a civil case. This is why the Committee, with the legal support of a pool of lawyers, has prepared and filed a first pilot appeal to Palermo Court on behalf of a group of voters, forced to incur high travel expenses to vote in 2018. The Committee's next step is to undertake similar strategic litigations in at least other 5 Italian cities, in order to give a voice to those voters who have been denied their voting rights, as granted by the Constitution. Their goal is to cover at least 10 citizens in each appeal.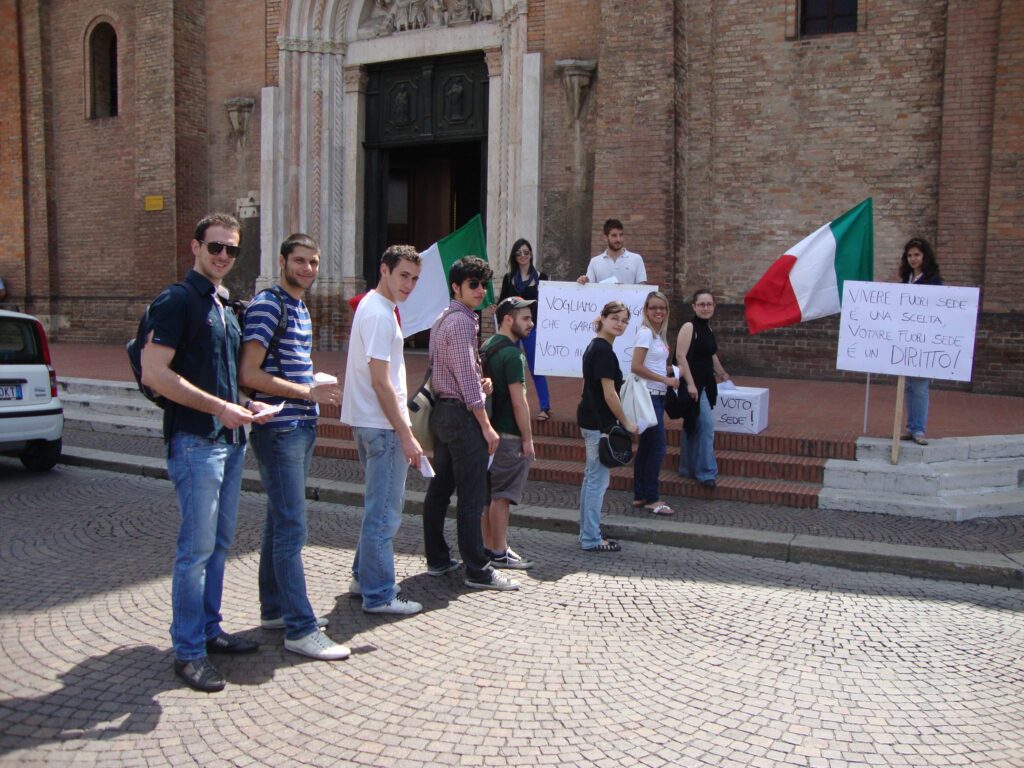 3. Justice for Mawda Campaign (Brussels, Belgium)
The purpose of this grant is bringing justice to Mawda, a 2 year old Kurdish girl killed by the Belgian police in 2018. The broader aim of the campaign is to reframe the question around defunding/abolishing the police and de-humanisation of migrants. The first goal is to build momentum around Mawda's trial, which is taking place in Mons, Belgium, on 23-24 November. Her family has seen no justice so far. No apologies from the police nor the State and they have weathered a media campaign against them. So the first step is that, bringing justice and peace to her family. And making the police and the state accountable for their actions. Various celebrities have sent messages of support (video and text) that are being used on a weekly basis to spread the message. The broader, long term aim, with a collective that includes lawyers, artists, activists, film-makers and social workers is to bring the question of defunding the police, and decriminalisation of migrants into the fore of Belgian politics. An organisation is being created to help support victims of police violence and create a platform to broaden the debate around the role the police plays, and should, or should not play, in society.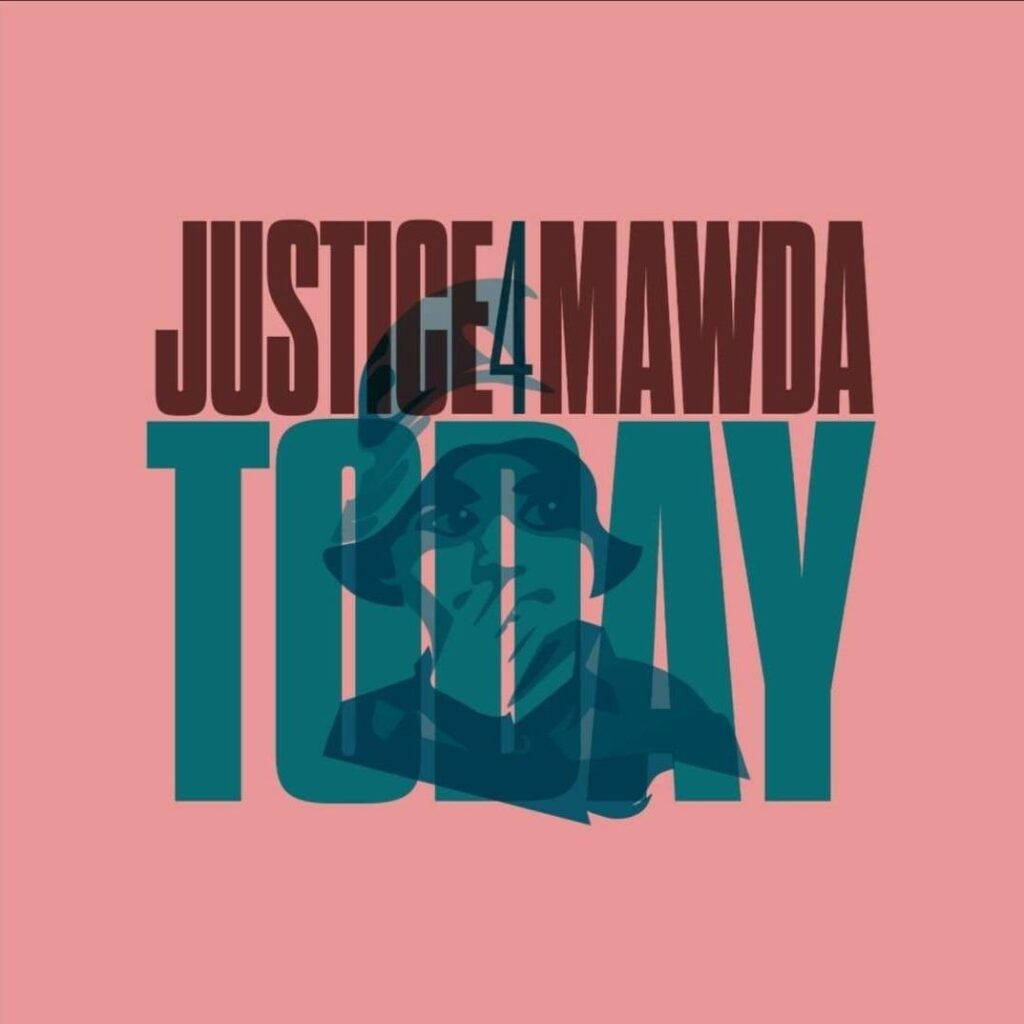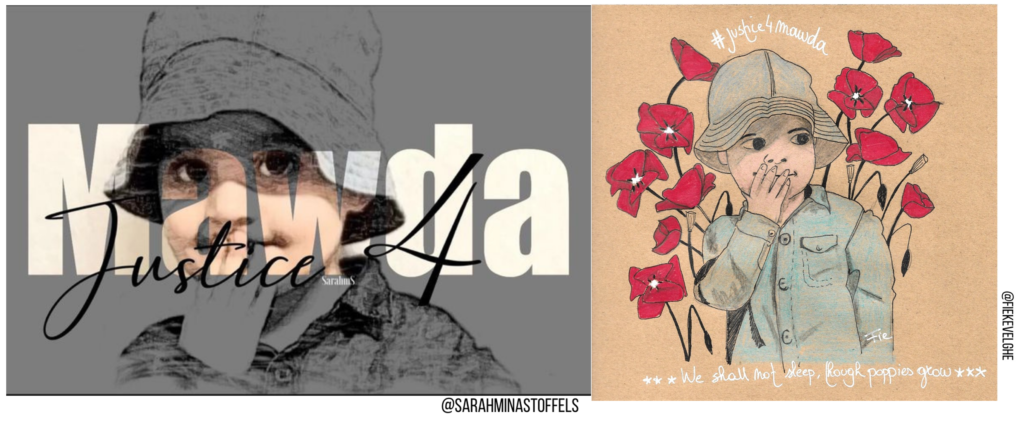 4. Save Latin Village from Corporate Takeover (London, UK)
The Latin Village is a vital mutual aid hub for the Latinx and wider community in Tottenham. They march in the streets to demand that Transport for London re-opens the Latin Village indoor market and allows the 100% BAME traders to resume work using COVID-19 health and safety guidelines. Due to managed decline of the market being taken too dangerously far, the indoor market has been closed since March and has failed to reopen with grave implications for many traders. The market provides essential services & acts as a mutual aid centre for many. The activists urge TFL to address the institutional racism that continues to threaten the livelihoods of the Latin Village's migrant traders, plus keeps the community hubs shut London-wide while developers continue with business as usual.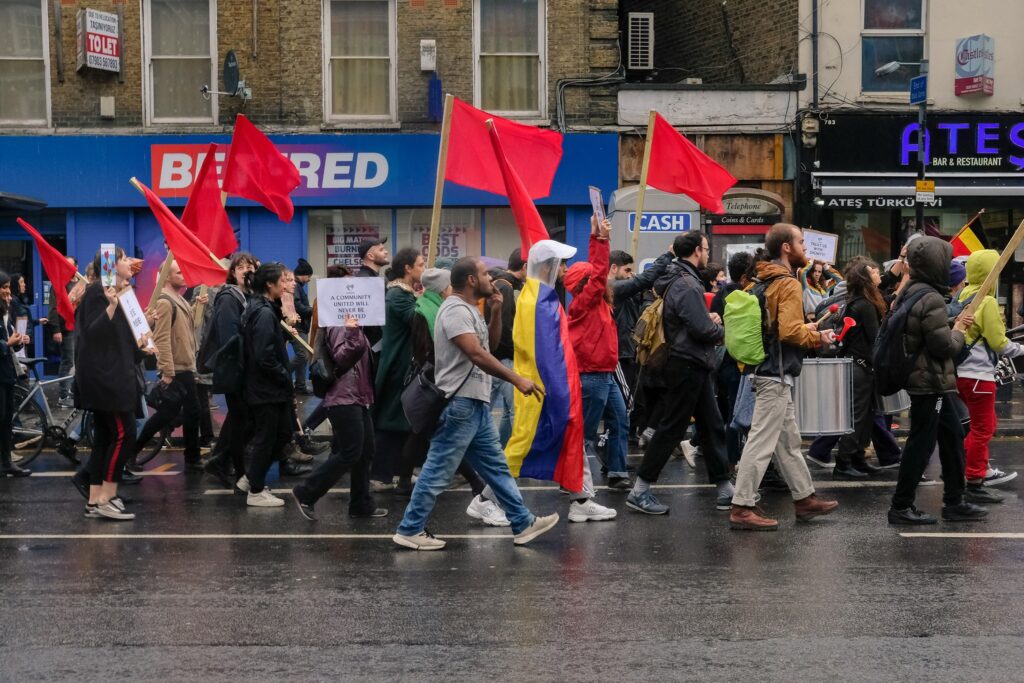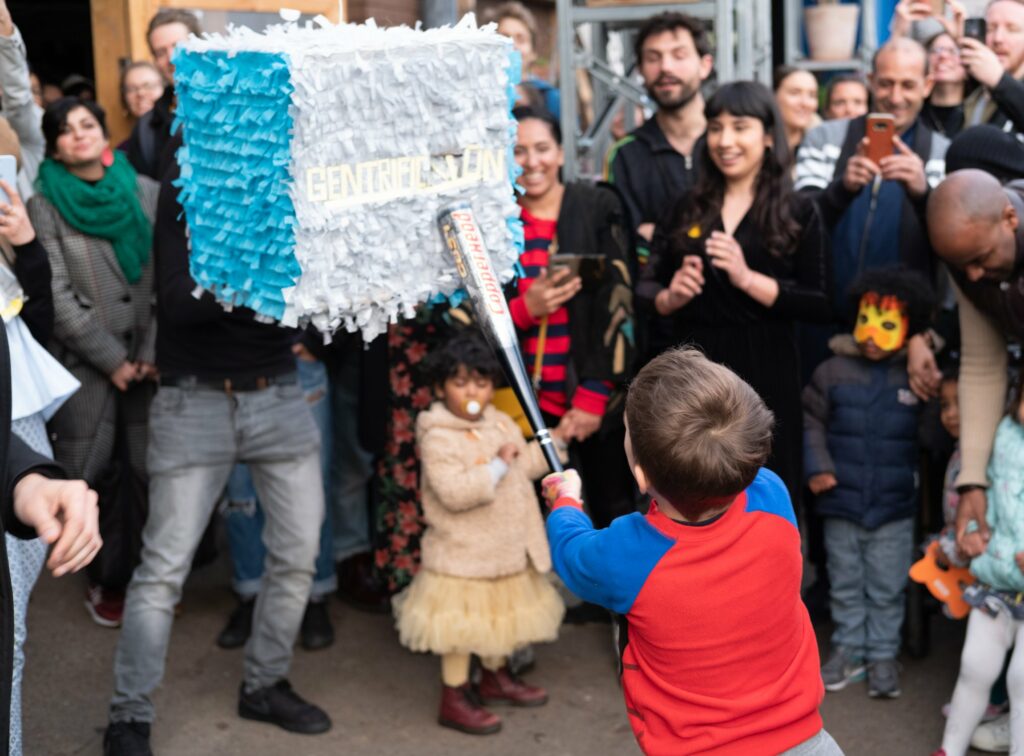 5. Golya Activist Community House (Budapest, Hungary)
Gólya Community House is a member-owned and self-managed center for cooperative development, a headquarters for social projects, a platform for neighbourhood-based community organising and a meeting point for the audiences of these initiatives in the Orczy quarter of Budapest. This grant goes towards supporting their first year of organizing within a five-year project. In five years, the crew would like the Gólya Community House to be an embedded, well-known and frequented institution with a vibrant, self-organized and diverse cultural life, and a homebase for political mobilization in matters of common interest, where people of different social positions come and go every day. In addition, they aim to launch at least one major solidarity economy project with local residents serving as members and beneficiaries.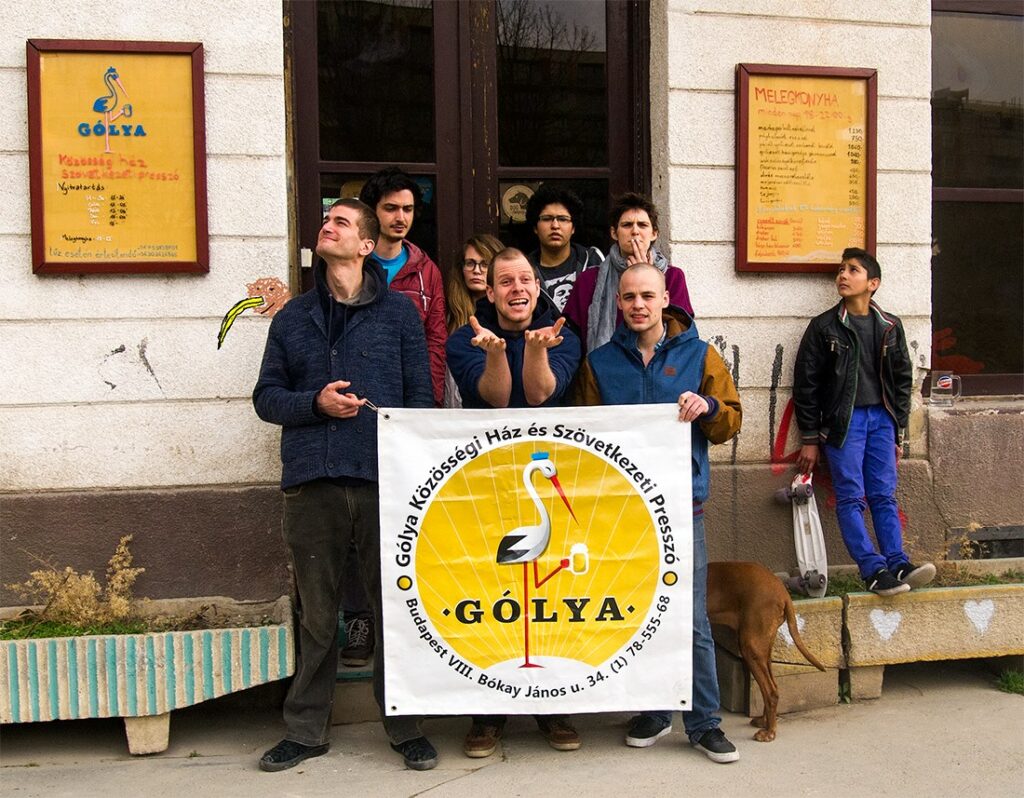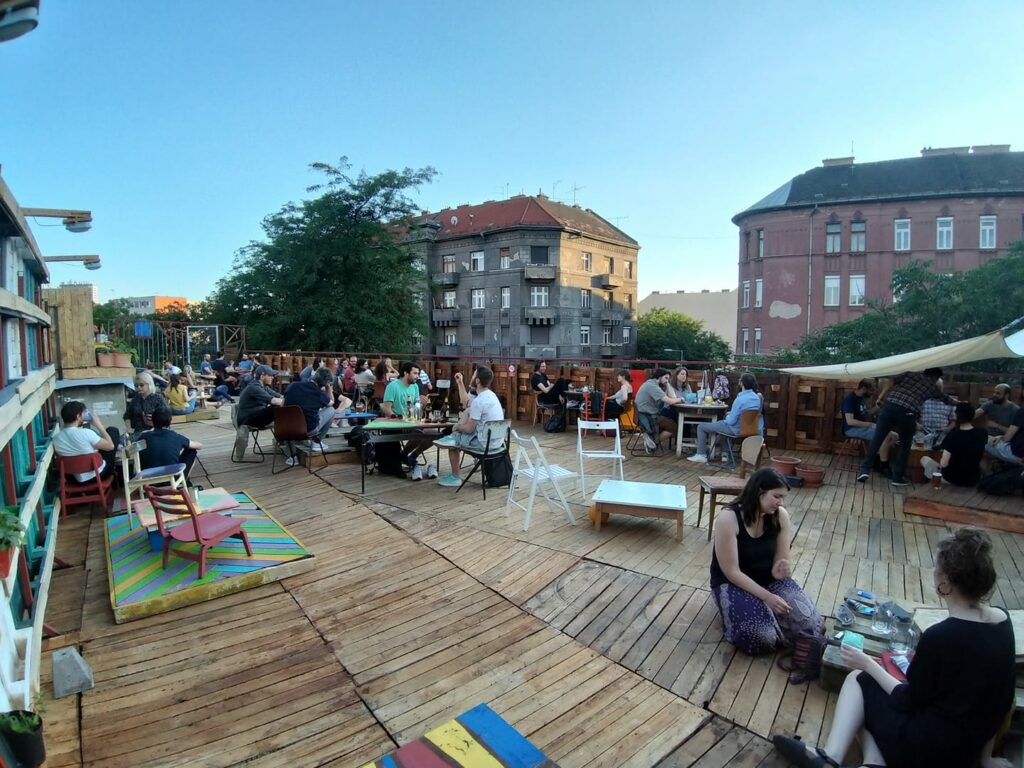 6. Rog Embassy for Migrant Rights (Slovenia)
Working in solidarity with migrants, refugees, asylum seekers and other vulnerable groups, Rog Embassy is launching a campaign for alternative migration policy in Slovenia. In the campaign the Rog team plan to address the current migration policy in Slovenia, particularly in relation to irregular migration. They will focus on: (1) the lack of mechanisms for admin-regularization of migrants in irregular situations. And (2) the problem of illegal pushbacks to Croatia and the absence of safe migration routes. They will address these issues by publicly campaigning for two proposals: (1) amnesty for irregular migrants residing in the Slovenian territory. And (2) relocation of migrants from Bosnia and Hercegovina. The main goals they plan to achieve with this campaign are: (1) to build alliances for political mobilization in order to challenge the current migration policy in the country (2) to open up political space to discuss alternatives to the current migration policies and practices and (3) to challenge mainstream political and media discourse on migration.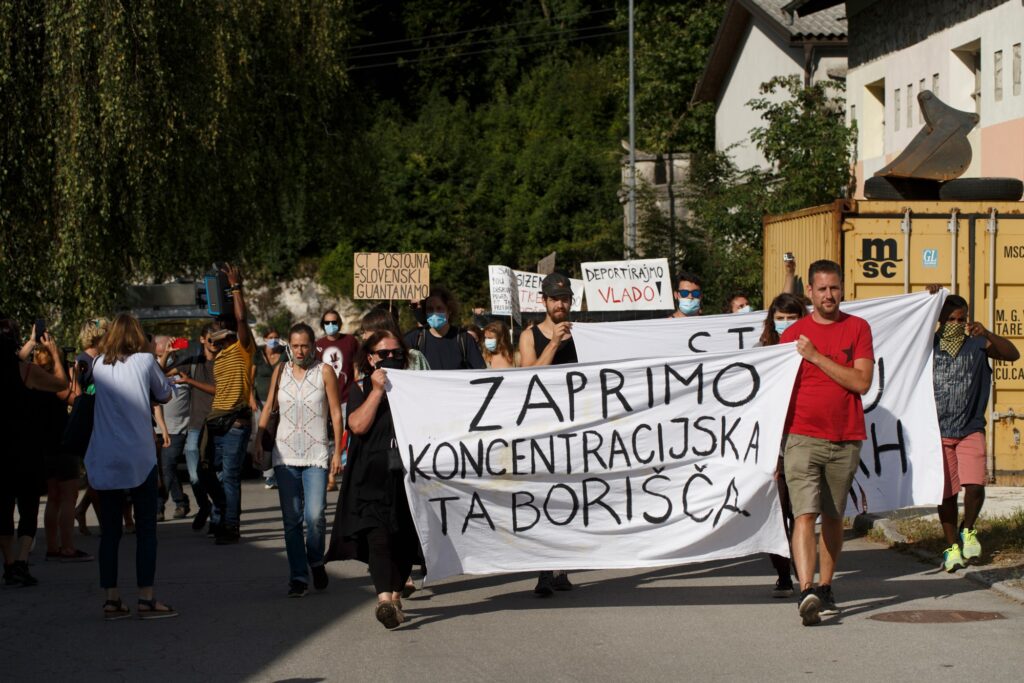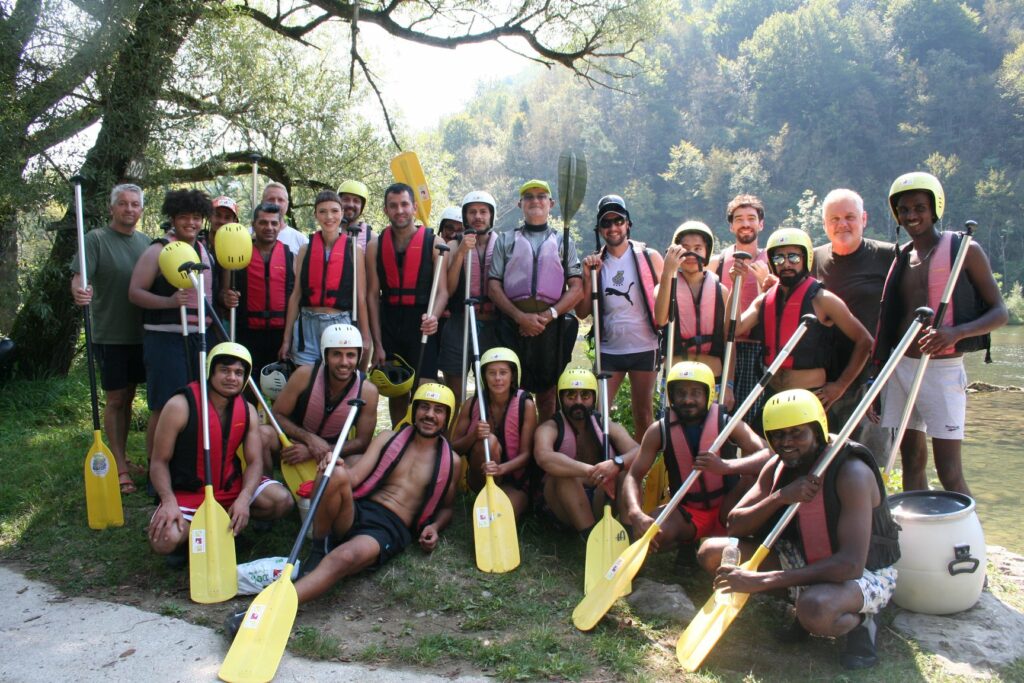 7. Aterra Anti-Airport Action by Climaximo (Lisbon, Portugal)
Climáximo is a grassroots collective for climate justice in Portugal addressing the climate crisis linked to global and social injustices. The main strategic focus of the ATERRA campaign (part of the Stay Grounded network) is to stop the construction of a new airport in Montijo near Lisbon and the increase of capacity of the existing one in Lisbon. They will do that by mobilizing civil society, direct actions, civil disobedience and other activities. Besides climate justice, this issue touches deeply two more strains of the general public: 1) The Montijo airport would be literally next to a natural reserve in the Tagus river, endangering several bird species; and 2) an increase in flights in and out of Lisbon is directly linked to mass tourism, gentrification, and the housing problems. They intend to have monthly open meetings to strategize and prepare the future of the campaign together with other organizations. They will mobilize 10-15 people for these meetings, focusing on the locals and for the months thereafter they will organize monthly actions involving up to 100 people. They also aim to engage neighbourhood associations near the airport projects, with an increase of 30% of the total supporting organizations of the campaign.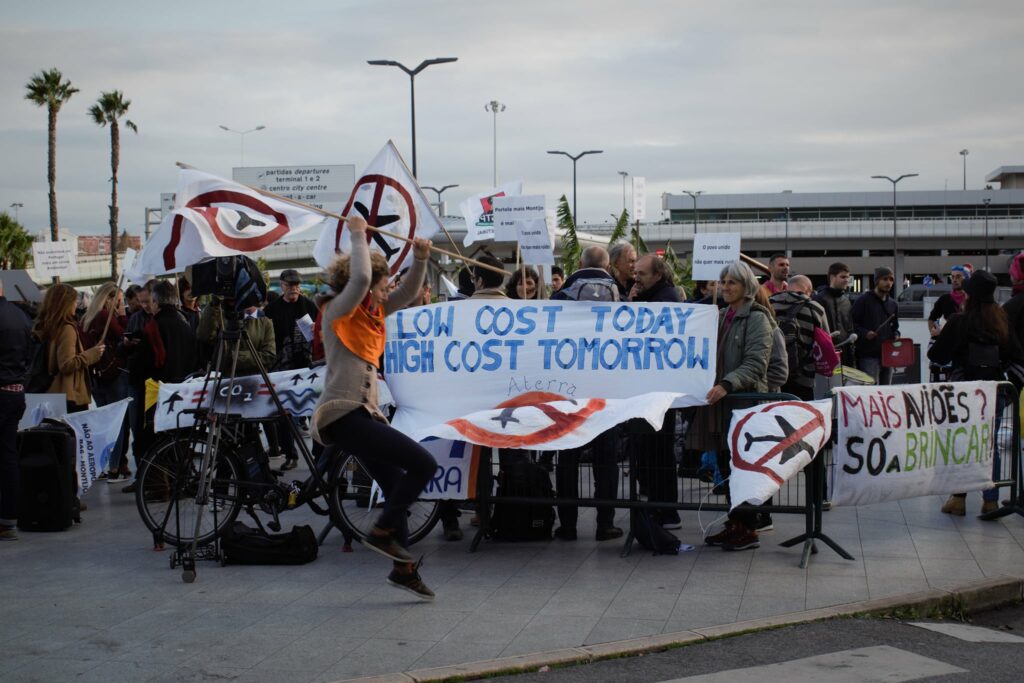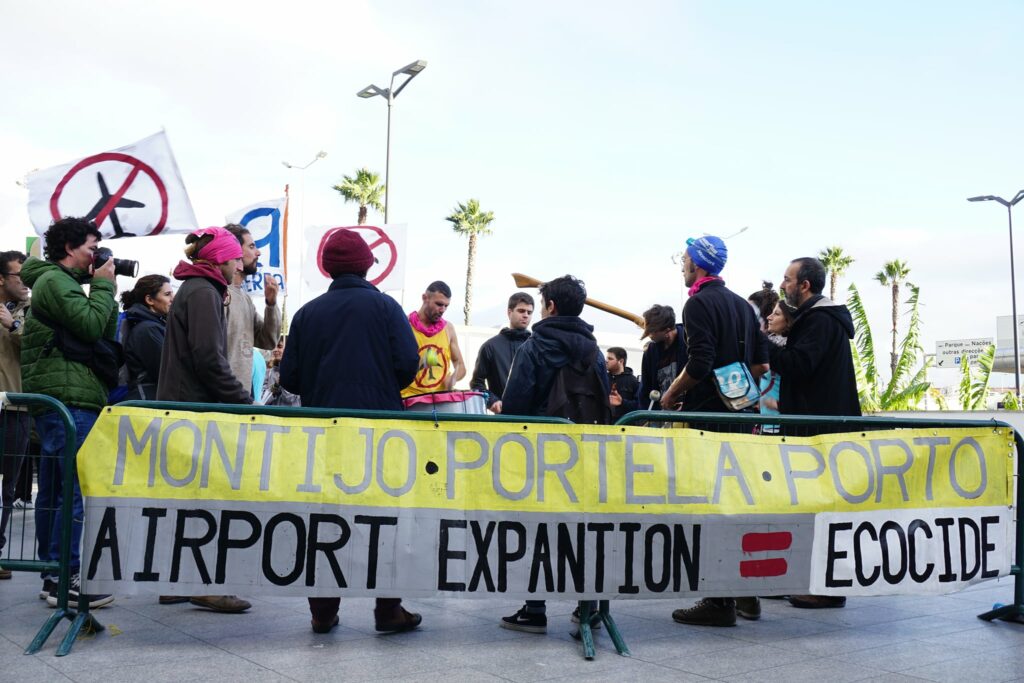 8. Nosotros Free Social Center (Athens, Greece)
Nosotros is a self-organised free social space with an anti-authoritarian perspective based in the centre of Athens active since 2005. The grant will support the running costs (rent and electricity) of Nosotros, allowing this vital community space to continue its activities. Despite the Pandemic Nosotros has continued to operate with awareness and taking all the necessary, socially responsible safety precautions. They have managed to hold events such as a panel on post-anarchism with Saul Newman, and a round table discussion about the BLM movement with the participation of 7 activists from across the US and local groups (i.e. ANASA cultural centre & the United African Women Organisation in Athens). During the lockdown (March – May 2020), they focused their attention on mutual aid initiatives (i.e. Kropotkin-19), collecting and delivering items to those in need, two helplines for psychological and legal support, as well as an informal global network for information sharing. They state that "besides the increase in police repression, financialization of public space, gentrification and touristification spaces like Nosotros challenge these conditions – radical political spaces, social centers, squats, and other sites of freedom and solidarity outside the mainstream paradigm. These spaces in Greece are under attack. The State fears social disobedience, resistance and the moments when society realises that it can redefine and reinstitute itself above and outside State authority."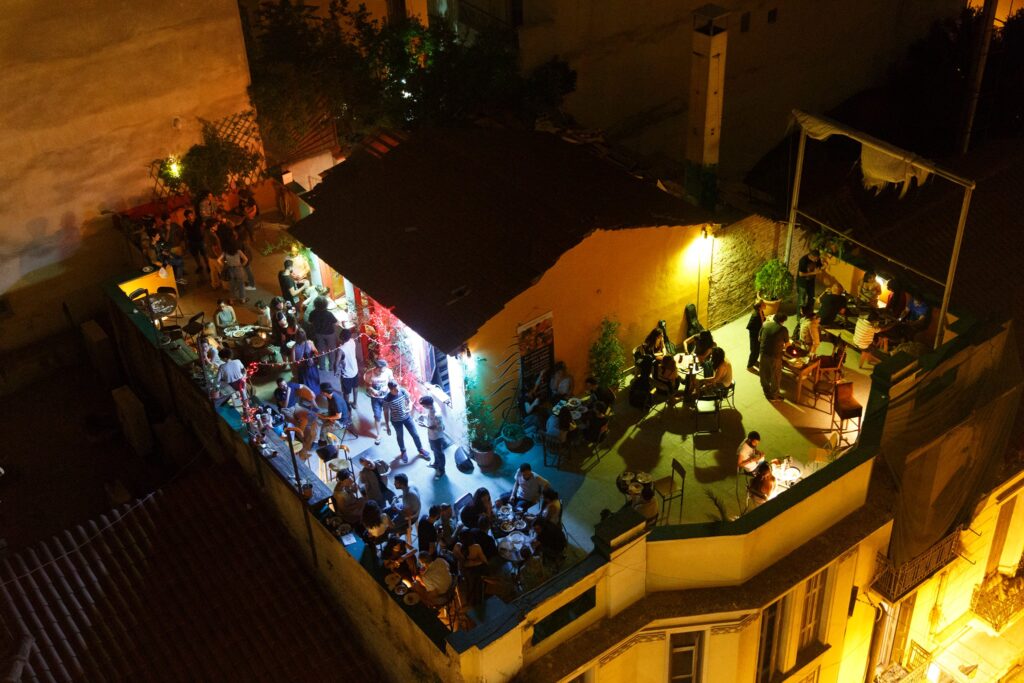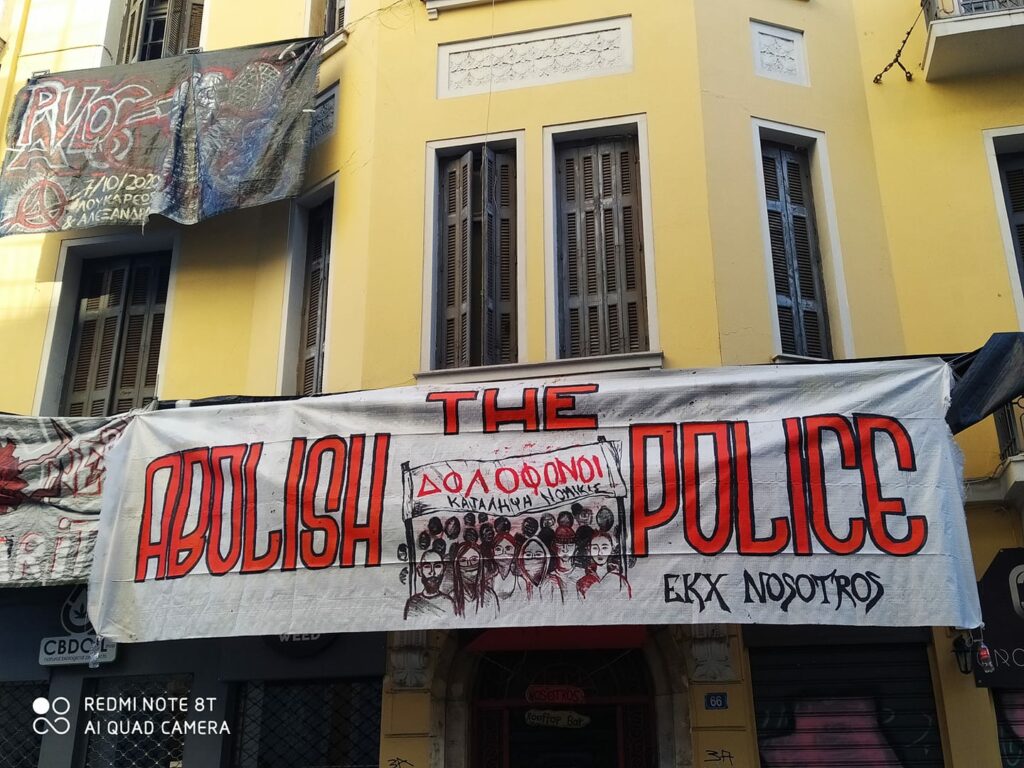 9. Solidarity Will Win Activist Video Tutorials (Germany)
The working group "Klima-AG" is a left-radical political group active in social, anti-racist, anti-fascist, feminist and climate justice struggles. With a reflex grant last year, they published the booklet "Solidarity Will Win" that teaches novice climate activists on how to get organized and plan political interventions themselves, so this year with a new reflex grant, this written content will be put into video clips with collaboration of influential vloggers. The booklet was very well received and was already translated into Czech, French, English, Italian and reprinted in a second German edition. The videos will provide information on the history of the climate justice movement, how to-do activists checklists, set-up a local groups and plan an action, as well as practical tips about plenaries, how to maintain a democratic decision-making process and how to finance local activist campaigns.