Trans Mreža Balkan aims to grow a regional, intersectional trans feminist movement, as well as support local TIGV communities and individuals to actively participate in different social and ecological justice movements, towards liberation from oppression based on gender, class, race and other marginalized experiences, together with the recovery of our planet (instead of 'just fighting for their own rights').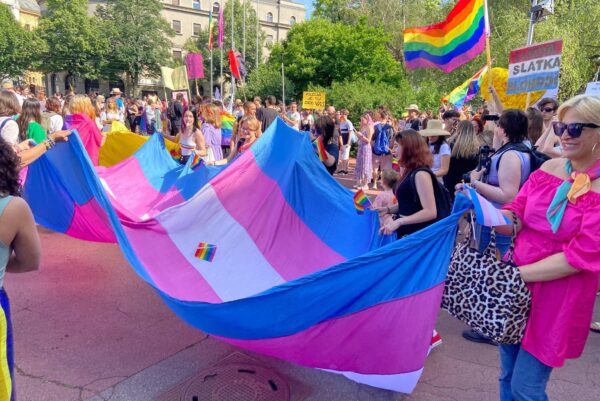 Trans Mreža Balkan (TMB; English: Trans Network Balkan) formed online in April 2014, as a collaborative effort of TGV people from the Balkans, and formally registered in 2016 in Croatia (due to better legal protection against discrimination). At TMB, a non-hierarchical 4-person coordination/working team is implementing all organizational strategies and activities. Every coordination team member is coordinating a specific area of work/program, based on expertise and experience and each coordinator presents their opinion and proposals regarding strategic decisions to the whole coordination team, which then makes decisions democratically, usually by consensus.
The Coordination Team consists of: Executive Coordinator, Communications and Advocacy Coordinator, Capacity Building Coordinator, and the Education, Art and Culture Coordinator.
"Our shared history connected us: post-Yugoslav countries are characterized by gender-based oppression, discrimination, violence and segregation on multiple levels."
With the principle of "nothing about us, without us", TMB are committed not to speak for/over anyone, but rather to create inclusive, safe(r) spaces (including online) where people can directly influence their work as experts on their own needs and experiences.

Trans Network Balkan in Action
TMB has empowered the formation of numerous trans-led groups, and supported them in developing and implementing strategies and activities. They continuously work with existing TIGV groups in the region (Spectra, Montenegro; kolekTIRV, Croatia; Talas, Serbia; Trans Kvartir, Slovenia; Transforma, North Macedonia), on advocacy, strategizing, media work, campaigning, community building, and organizational development. They have co-organized numerous events with other groups, including: regional trainings for activists, professionals and institutions; conferences for TIGV communities and allies; cultural and artistic events; first Balkan Trans Intersex March.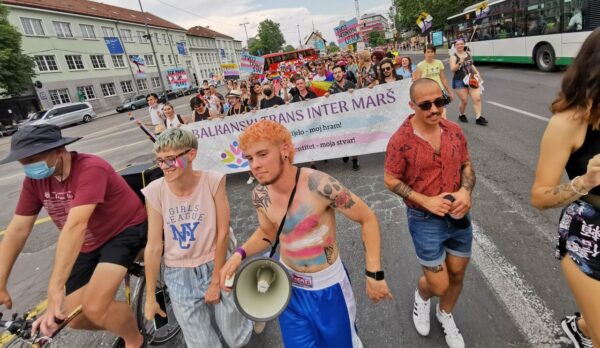 Last year, they created a Trans Feminist Platform for networking and capacity building of trans inclusive feminist movements. One of its first achievements was a regional trans feminist multimedia magazine, plaTForma – the first occasion in the Balkans where numerous trans and feminist activists formally collaborated to promote transfeminist solidarity.
Further (more formal) community building takes place during the Annual Community Event, Transposium, Balkan Trans Intersex March, other online and in-person events. Support, mentorship & trainings happen year round connecting local and international activists, supporting trans-led community organising of new groups (Talas TIRV, Trans Kvartir), and existing ones (kolekTIRV – previously called Trans Aid, Spektra, TransFormA), and supporting the work and networking of various social justice movements, with a focus on LGBTI and feminist groups (including launching a regional Trans Feminist Platform. A key tool they are using to ensure sustainability and growth of the trans movement in the region is Transposium – a regional gathering for TIGV persons they organize annually since 2014 which gathers over 70 people across the region for mutual knowledge sharing and developing strategies on tackling the issues faced in the region.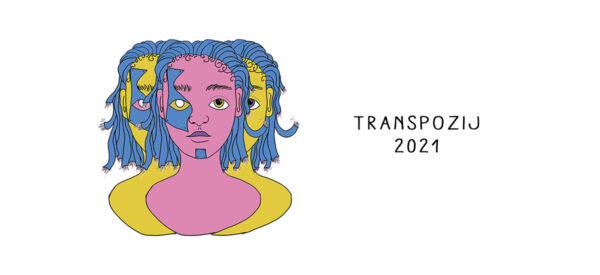 The goal is to make Tranposium safe, welcoming and accessible to as many people in their communities as possible, including outreach to participants from multiply marginalized groups (intersex people, sex workers, Roma people, migrants, and disabled people). They do what they can for cross-cultural exchange and solidarity, providing translations of information, and supporting community expression in all regional languages, to ensure the communities across the region can both access and impact their work. TMB are raising awareness about human-rights-based digital alternatives. They have partnered with TGEU to increase the outreach to particularly marginalized community members, and create transformative justice approaches to conflicts within the communities. TMB also regularly work directly with new groups and activists to support them, as well as encouraging them to attend external trainings to ensure organizational learning, growth and capacity building of the wider movement.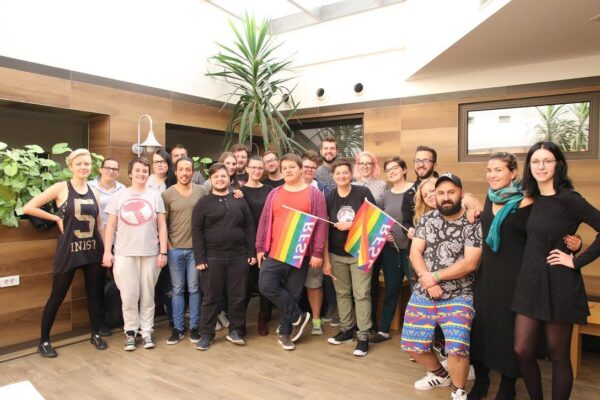 The Guerrilla Grant
With this core funding grant, TMB aim to nurture cohesive, proactive, intersectional social justice movements in the Balkan region. They hope to contribute to transforming the approach of the trans feminist movement in the region to build collective narratives, being proactive and strategic in their work rather than reactive, and applying a systems approach. This includes changing the narrative from trans people and women fighting for "their own rights", to bringing attention to everyone's contribution to the process of defending democracy and social justice.
Activities will include:
1) exploring the diversification of communications tools, and developing and implementing new strategies
2) preparing and publishing further editions of the multimedia trans feminist magazine, plaTForma, with a goal of having different authors in each issue and more multimedia content;
3) organising meetings of the Trans Feminist Platform to support the implementation of the above activities

The above activities will directly contribute to the longer-term goals, in the following ways:
– Empowering Regional Trans Activism: the work of the Trans Feminist Platform (TFP) will bring together feminists from many contexts that currently do little or no joint work or strategizing, thus reducing gaps in knowledge of specific issues faced by different communities in the region, as well as improving strategies for addressing shared problems. It will also provide the feminist movement in the region with tools to be more effective allies to one another.
– Intersectional, Social, Ecological Justice: these are underlying principles in all areas of TMB's work, and they strive to cultivate a dynamic and practical awareness of how these elements are reflected on their communities and work. The activities of the TFP will facilitate sharing of first hand knowledge and recommendations from a highly diverse community of people, leading to improved understanding and practices on a personal and collective level. They will be better able to recognize a wider spectrum of discriminatory and otherwise harmful behaviors in their own approaches, and collectively define ways to stop future harm and make reparations.
– Green Collective Solidarity: integrating practical green approaches in every aspect of their activities, including green choices for accommodation, travel, and food for meetings; publishing materials primarily online to reduce paper usage and avoiding shipping materials.
– Queer Culture and Art: the aim is to include many artists and academics from the community as contributors to the plaTForma magazine. The meetings of the Platform will help spread the word about it, and hopefully also bring in new TFP members who are not yet familiar with TMB's work, and who might be or know potential contributors to the magazine. Also, each edition of the magazine will increase its visibility, and hence the reach to potential contributors, as evidenced after the first edition was published.
– TMB Care: This grant will contribute to the sustainability of TMB, including adding to the financial security of the staff members, the team's wellbeing, and helping them live out their values including paying those who would otherwise volunteer, especially people affected by economic hardship, such as content contributors for the plaTForma magazine.