Metromuster is an independent film production company that has been experimenting with art and activism since 2010. They, as do we, believe in cinema that provokes social, economical and political change beyond capitalism.
Grassroots social movement is the engine that drives their projects. Local organised collectives are the only protagonists of the initiatives that they promote. Cultivating these links are what makes it possible to question the old forms of political representation. They believe in the transformational potential of form as well as content, therefore they treat both with equal gravitas.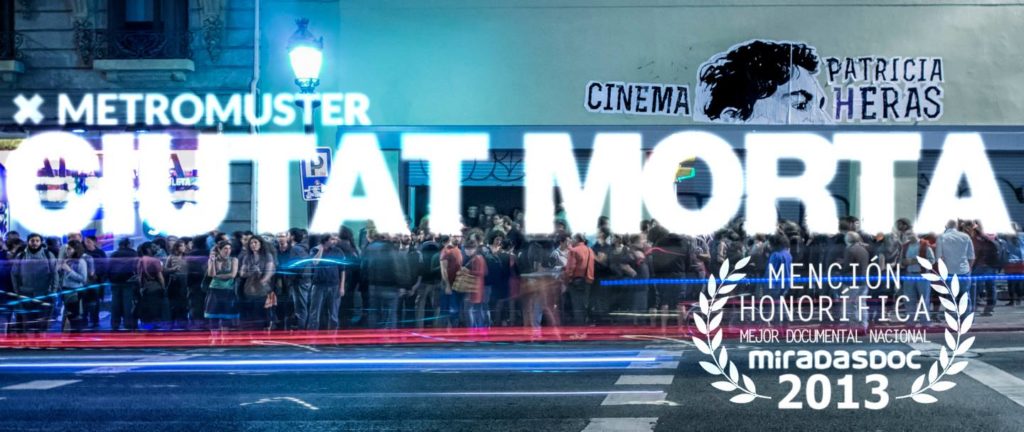 The collective takes aesthetics seriously and are committed to experimentation in visual narrative in order to bring the viewer out of their comfort zone. Their film productions aim to go beyond the documentation of reality: through the filmmaking process they try to interfere with the events that happen before people's eyes. Their philosophy is that
"as activists and as human beings, we cannot be mere spectators of the injustices around us, so we organize all kinds of activities besides the film production".
They launch strategical litigations, organise workshops and make campaigns to raise awareness about the topics that they document in their films.
They're probably the only film production company in Catalonia that has such strong links with grass-roots organisations and that is able to make a real change in public opinion about radical issues through documentaries. They've been working on institutional racism for the last 3 years through the ongoing research for the documentary "Idrissa", about a young African man who died in Barcelona in 2012. They have started a legal process on this case, while empowering migrant communities through workshops around Idrissa's death, they've found Idrissa's family and are aiming to bring his remains back to his hometown in February 2018. In the meantime they're documenting the entire process so that it's going to be a part of the documentary in production. Now, as a part of this whole campaign, they want to rename Antonio Lopez Square, the slave trader, and dedicate it to the protagonist: Idrissa Diallo, as an act of social reparation for all the victims of institutional racism.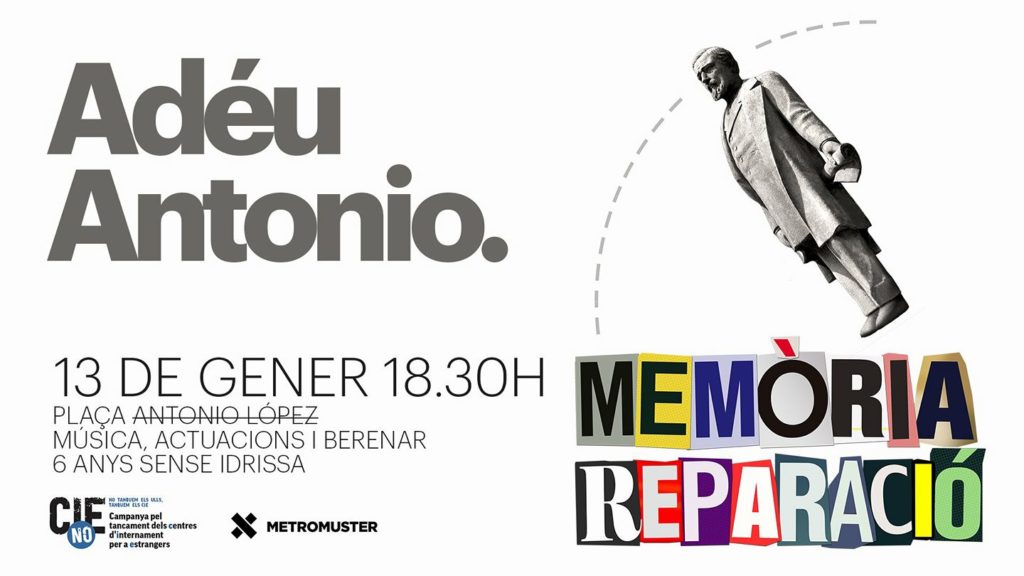 Metromuster are collaborating with various groups on this initiative, however their main partner organisation right now is Tanquem Els CIEs . They are an activist group that started working together after the death of Idrissa Diallo in 2012. Since then they have been struggling to close the detention center for immigrants in Barcelona as well as to denounce racism in all of its forms in Spain.
Guerrilla Grant
Metromunster wanted to launch a campaign that aims to rename a square in Barcelona that is currently named after the slave trader (Antonio Lopez) and dedicate it to Idrissa Diallo, a young African who died in a detention center for immigrants. Their main goal was to collect 15,000 signatures by march 2018 which they more than achieved, having secured 26,389 signatures! This was the minimum citizenship support that needed as proof of popular support in order to present this issue in a referendum that will be held in Barcelona next summer. The second goal is, of course, to win this referendum in June. So far so good. The statue of Antonio Lopez has already been removed and you can see the inspirational video here:
Now was the perfect time to do this because it's the first time that the city council of Barcelona holds a multi-referendum about different cititzens' initiatives that don't come straight from political parties, but directly from the civil society. This may be the only opportunity for such an initiative, since the city government could change in the next year election into a more reactionary and less democracy-friendly team. In order to be able to participate in the summer referendum with proposals for the official renaming of the square they needed to have the 15,000 signatures by March so the first hurdle has been surmounted, now the campaign for Idrissa Diallo truly begins and we'll be there to support, and you can too by sharing this story far and wide.