When an unorthodox foundation and its renegade grantees met online…
On the anniversary of the CIA-backed, military coup in Chile & the fall of the Twin Towers, a small slice of the European activist community gathered virtually to inspire, conspire and perspire together.
Switch on Zoom, connect to audio, frame face, adjust bed hair, try not to think too hard about Zoom's data security, the usual drill in pandemicworld, and we're live!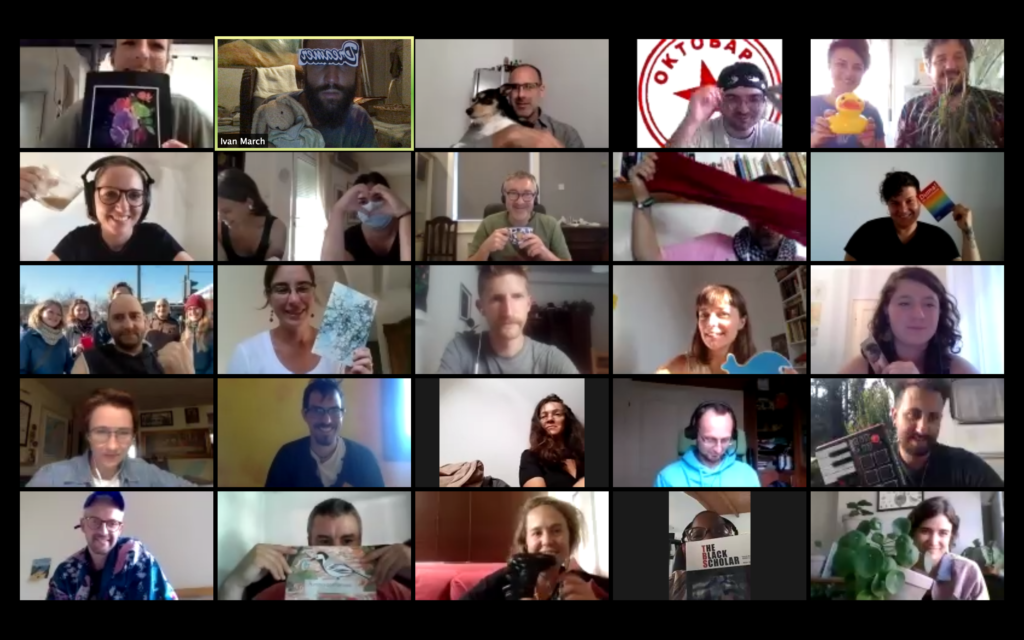 As is by now customary in international online meetings, sharing the country you are beaming in from, during those first 5 minutes of waiting for potential latecomers, really does underscore the useful side of tech-connectedness. Ljubljana, Berlin, Gdynia, Froxan, Athens, Belgrade, London, Lisbon can talk in real-time about their struggles against neoliberal injustice and try to come up with something fairer.
There are 58 faces across 3 full-screen views, a handful of Guerrilla team members and the rest Guerrilla grantees. There is quite some diversity on display, yet we are still a bit too white for comfort. Acknowledging the disproportionate inequity & injustice directed at communities of colour, even in Europe, means, that the next time we all gather, we'd like to have more BIPOCness represented (you folks can all also help us out in this pursuit, and connect us to more BIPOC activists pushing for systemic change across Europe).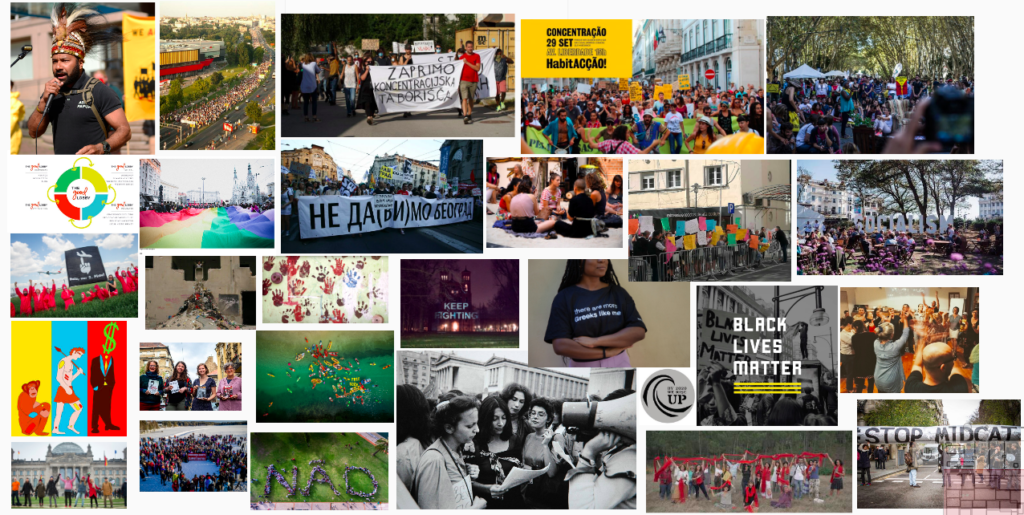 The Pandemic Mixer
Using the new Covid reality as our springboard, breakout groups allow people to work towards accomplishing the primary objective of this gathering, which was simply for people to meet – people who have rather interesting things to say to one another. However, to avoid awkward silences, we offer up some question prompts so that folks can share some personal stories from lockdown as well as the impact it had (and has) on their local movements.

The sharing harvest? Anxiety and inspiration. Newfound motivation and hope in remunicipalised hospitals, new cycle lanes and clearing up of smog and polluted rivers. Anxiety from misinformation, fake news and conspiracists. Separation from loved ones and the psychological toll as well as the freedom to work from home and manage one's own schedule. Slowing down. Finally slowing down. Fearing that we'll just as quickly slip back to old habits. Overall an ambivalent time.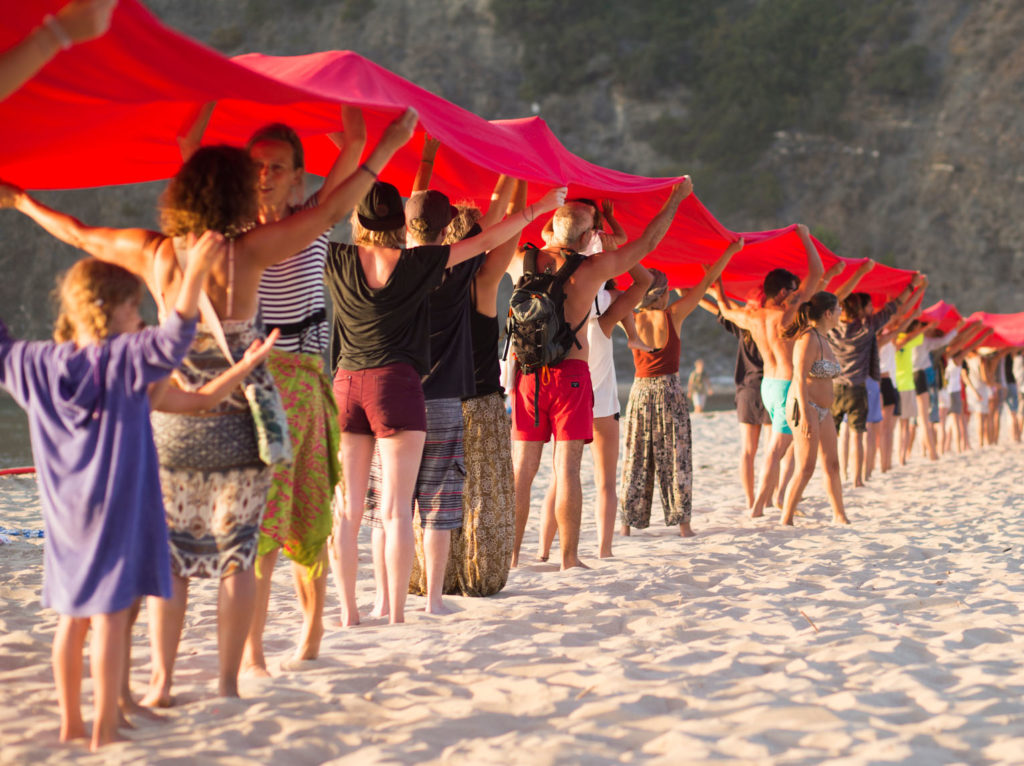 We discuss the ways in which activists are now forced to get creative with how we organise, mobilise and affect change. From Telegram organizing in Belarus, to socially-distanced demos in Berlin, to creative Twitter campaigns. We touch on emerging, post-lockdown movements. From the revitalized, globally connected Black Lives Matter to new, localised Greek examples such as #SupportArtWorkers and a fresh, environmental justice movement Support Earth. We hear from colleagues already living in intentional communities, that the Covid impact on them was minimal, showing the resilience of the countryside. Lesson? Sovereignty over essentials means that the transition towards simplification is smoother.
XR as a Case Study
Lessons in Decentralised Organising from Extinction Rebellion cofounder Gail Bradbrook underscores the importance of a gathering focal point and a good speaker. An overarching takeaway: 'bless the mess' mantra. Accepting that wild, committed activism gets messy so let's try to be kind and patient with one another. Other takeaways: transparency with processes and finances is essential. Guiding principles always help whether we're early Christians, Burners, or doctors taking the Hippocratic oath. Decentralisation makes it hard for opponents to cut of the head of the movement. Read up on convergent facilitation and Miki Kashtan's work. Decentralised organising can sometimes be an impediment to wider coalition-building with other organisations, people get very attached to movement identity and cannibalise one another. Leadership vs Leaderfullness – remember that the best teams are made up of a bunch of nobodies who love everybody, serve anybody and don't care about becoming a somebody. It is absolutely key to create a robust support system for the movement builders. Sometimes a good 'For Fuck's Sake' releases tension and leaves a sweet aftertaste in one's mouth. Swearing can be self-care.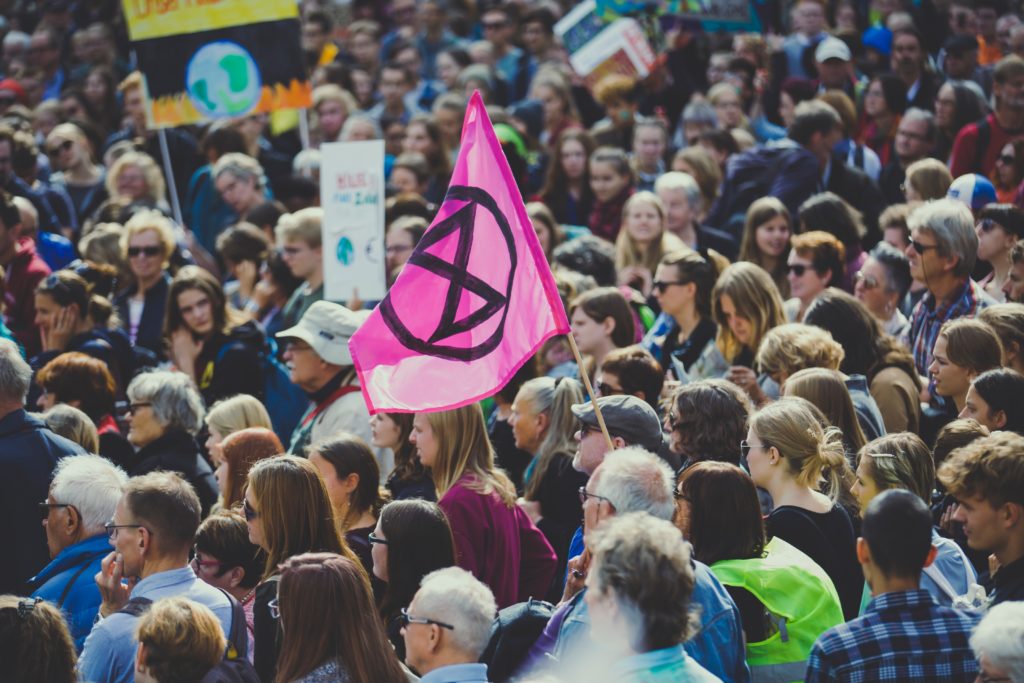 Do You Say What I Say?
Choosing to keep the program fluid, we segway into the race and representation question (both in the climate justice movement and in general) brought up by a couple of our activists, that frames the conscious communicating session. There lies a tension between intersectional values and time-pressed activism. Do we build a huge movement fast or do we build a diversified movement more slowly? (if we are forced to decide). What are movement non-negotiables and what are the thresholds of movement puritanism? We take a peek into Peter Limberg's Memetic Tribes framework that helps describe and make sense of the frenzied field of identity politics, yet it begs the question, how useful this analysis is to the grassroots workers, shapers and builders of society? A good conclusion comes from municipalist insights via Barcelona en Comú, that one thing we all need to get better at, is building "complicated majorities" – working alongside others even though your priorities or values may differ, but are by and large aligned.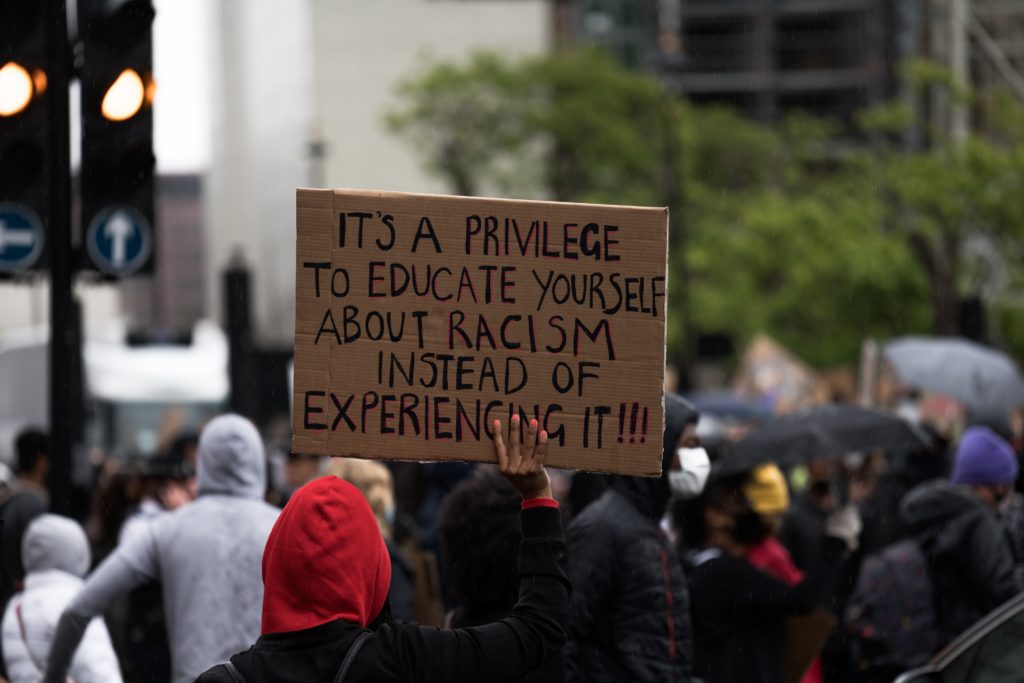 Building A Politics of Care
Even though we did not spend too much time on this, I think it is important enough to have its own little bold subheading. Questions around care emerged throughout our sessions. Specifically, how can we be kind not only to our individual selves but also to our collective movements? How are we so often blind to structures that disempower, disable and exhaust us? How do we make mutuality and collective vulnerability the substrate to bring us together and keep us united? How do we ensure we are resting, having fun, enjoying life and work or the messy worklife combo most of us are entangled in? Just some open questions, of utmost importance to keep in mind.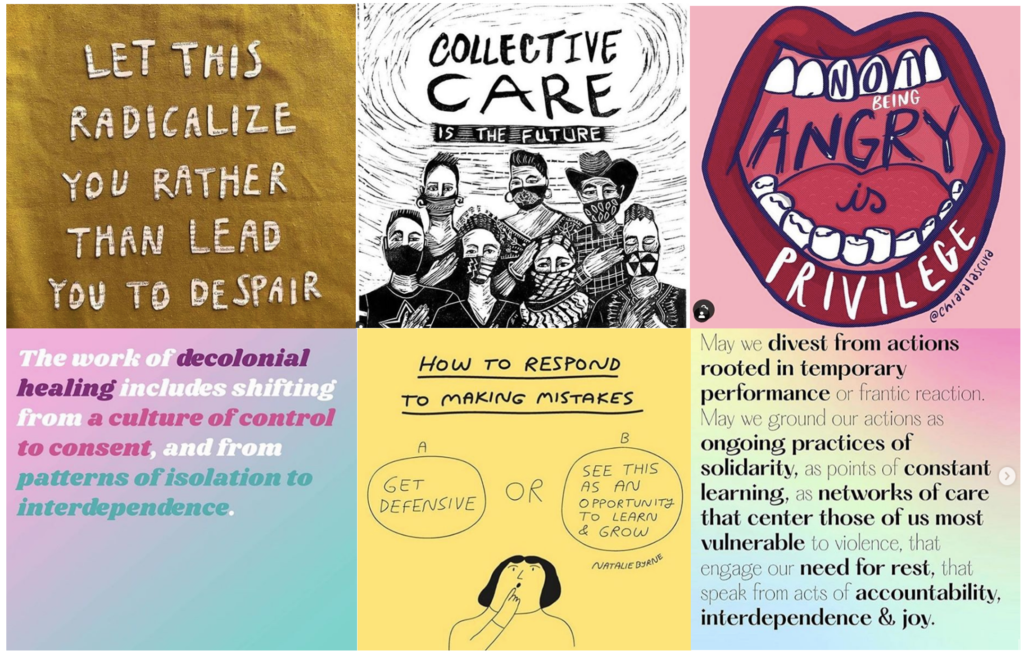 The Guerriller@s Circle
As un-educator, giftivist and slow food chef Manish Jain highlights, "when you start to build fields of trust with people, so many things we thought were not possible, become all of a sudden possible". So our last session focuses on what we can all cook up together in the coming months. We first want to test your Appetites and three main 'asks' emerge: magical matchmaking, resource sharing & targeted activist skills Jedi training. Meaning that we will (a) continue playing creative matchmaker and connecting different peeps with one another (while thinking of ways to do this more methodically), (b) share mind-blowing and useful vids, articles, memes, campaign ideas and (c) deep dive into some critical activism topics via more Zoom peer-to-peer classrooms. We would also like to offer up some Appetizers, namely the Guerrilla Activism Goodies (aka the G.A.G. resource sheet), the Guerriller@s Telegram Group (if you're our grantee, keep your eyes peeled for the invite coming soon) for a more dynamic, informal interaction, and This Blog Post serving as a synopsis of lessons, outcomes and next steps. Finally, there are also some Appeteasers that we'd like to titillate and entice you with: 1) the establishment of a European RadComms network of political writers, campaign designers, visual storytellers, media artivists working across Europe, 2) more insightful and personal grantee storytelling for our blog, like this one from Dan Glass on Queer Hope & Resilience During Covid19 and 3) P2P skills sharing on topics near and dear to you, especially if you are preparing campaigns or actions and you want second, third and fourth opinions (to get involved with points 1 & 2 email ivan@newgf.freepresshost.com and for point 3 email julia@newgf.freepresshost.com).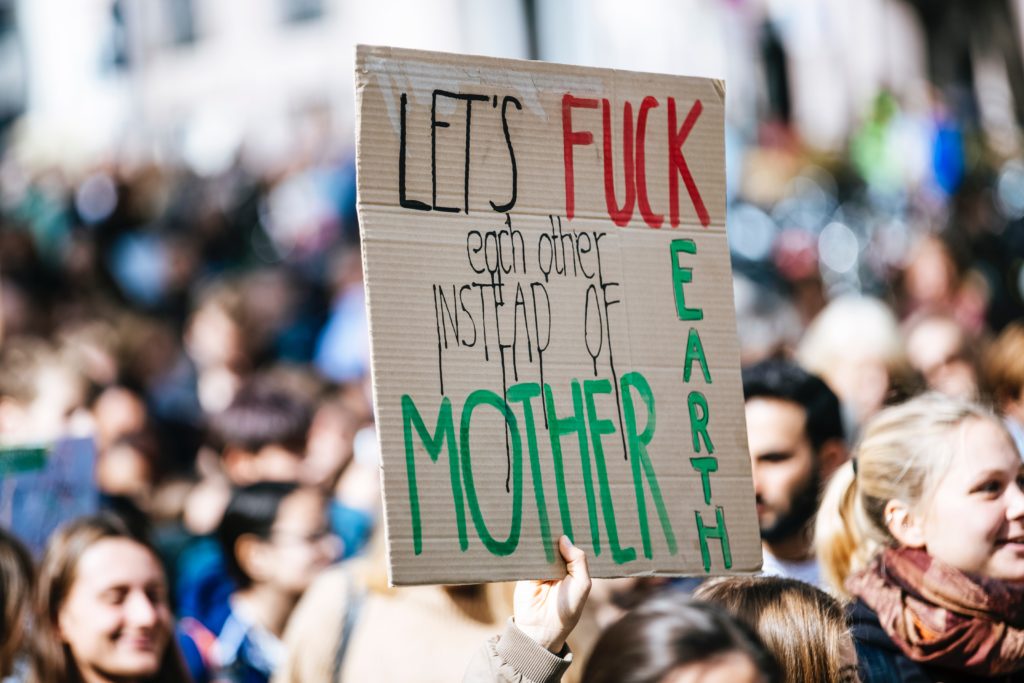 Tips for Virtual Gatherings
Music makes a world of difference. Silent karaoke or silly dancing moments break up the monotony and office posture neck pain. Nina Simone, Freddie Mercury & Gil Scott Heron were particularly helpful for us. Standardise ways in which we ask questions whether it is raising a hand, an asterisk in the chat or interrupting – and make it explicitly clear in the beginning. Take plenty of breaks. Have water or other tasty fluids nearby. Take full advantage of virtual environment (e.g. waist down clothing is optional). Do more breakouts, it gives people chance for more talking time and more privacy for easier sharing. Include more people in the program. More voices, more variety, less boredom. Nothing substitutes the real life gathering where we can touch and smell one another cant be replaced but a carbon neutral gathering from the convenience of your couch certainly has its merits.